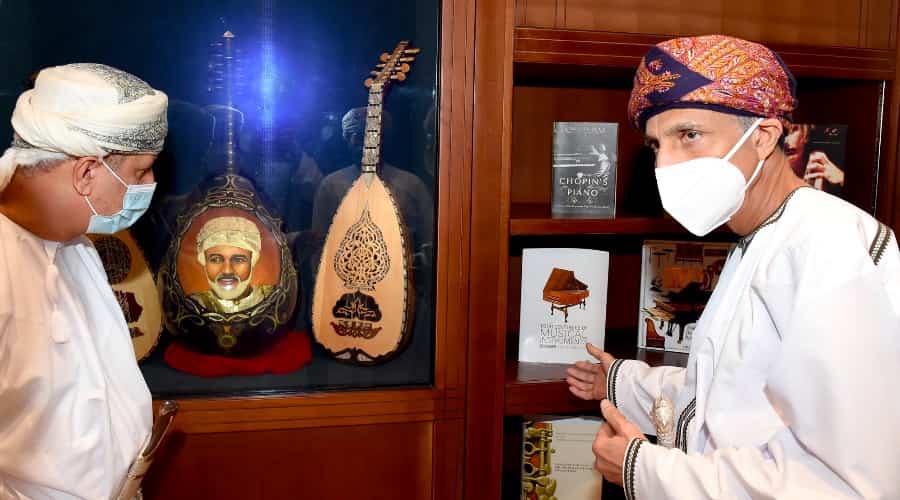 Muscat (ONA): The Higher Committee of the Royal Opera House Muscat held a meeting today under the chairmanship of HH Sayyid Fahd bin Mahmoud Al Said, Deputy Prime Minister for the Council of Ministers, to celebrate the 10th Anniversary of Royal Opera house muscat (ROHM).
Royal Opera house muscat (ROHM) Higher Committee expressed gratitude to parties that contributed to the continuous successful bids of the opera house. It noted that the efforts exerted by those organizations highlighted the name of ROHM and the House of Musical Arts, which figure among key institutions in the local and international arenas.
After the meeting, HH Sayyid Fahd, who is also the chairman of ROHM Higher Committee, toured the permanent musical arts exhibition titled "Oman and the World" which was opened today. He took note of the modern techniques utilized to showcase the history or arts and their development in the Sultanate of Oman and the world. The exhibition houses a music library. A programme of public visits to the exhibition will be unveiled later.
The Royal Opera house muscat will host permanent and temporary exhibitions or artistic and cultural nature to serve generations of interested visitors.