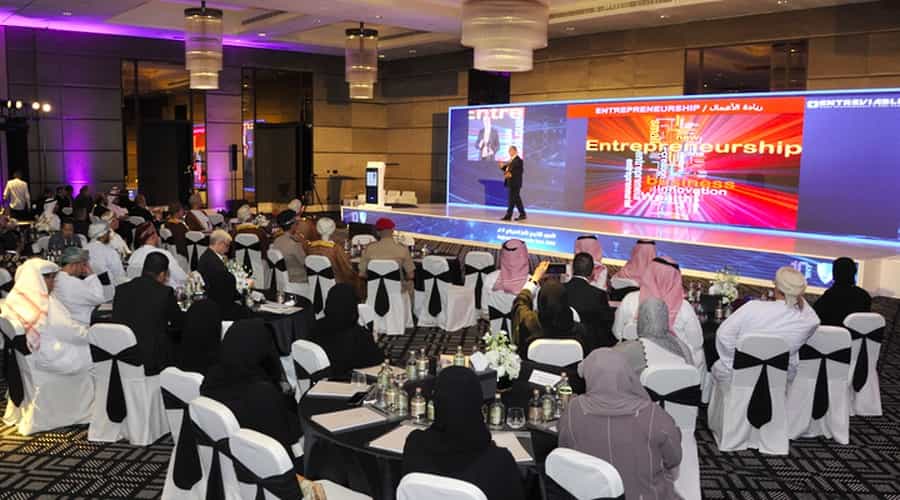 Muscat: The 10th Regional Cybersecurity Conference kicked off here today, with the participation of 400 specialists from 45 countries from around the world. It is held as part of the Regional Week for Cybersecurity, organized by the Arab Regional Cybersecurity Centre and hosted by the Ministry of Transport, Communications and Information Technology.
The opening ceremony of the conference was held under the patronage of Abdulsalam Mohammed Al Murshidi, Chairman of Oman Investment Authority (OIA), and attended by decision makers in the field of cybersecurity from Oman and abroad.
The conference explored strategies and international experiences in the field of cybersecurity and innovation. It highlighted the procedures set for assessing measures to cut down risks in interconnected systems. It also provided an opportunity to discuss the best practices to define the national cybersecurity policy and to highlight risk management accomplishments.
The conference saw the launch of "hadatha", a cybersecurity programme aimed at establishing a specialized cybersecurity industry in the region, with emphasis on the human capital factor and innovation.
The programme, which is compatible with Oman Vision 2040, seeks to address cybersecurity challenges, develop a proper ecological system, hone cybersecurity talents and establish start-ups and SMEs specialized in the field of cybersecurity. The programme also offers exposure for specialized local cybersecurity companies at the global level, promotes innovation in the field of cybersecurity and encourages research and development. It establishes partnerships with the private sector and academic and government sectors and paves the way for cooperation with international partners in the industry. It also encourages innovation in cybersecurity, provides incentives and attracts foreign investment in the field of cybersecurity in Oman.
Expected outcomes of the conference include elevating Oman to secure a place among the top ten countries in the list of Global Cybersecurity Readiness Index, besides raising Oman's cybersecurity market's contribution to 20% of the total contribution of the information technology sector.
The activities of the Cybersecurity Week included a board meeting of the Organization of Islamic Cooperation (OIC)'s national cybersecurity centres. Oman was elected, for the 5th time in a row, as head of the OIC's national cybersecurity centres board.
The Cybersecurity Week's activities also includes a symposium to be held by "First" organization and the 14th annual conference of OIC cybersecurity centres. The symposium, which serves as a platform for senior technical officials and cybersecurity officials from MENA, will discuss a draft policy on addressing cybersecurity risks. – ONA