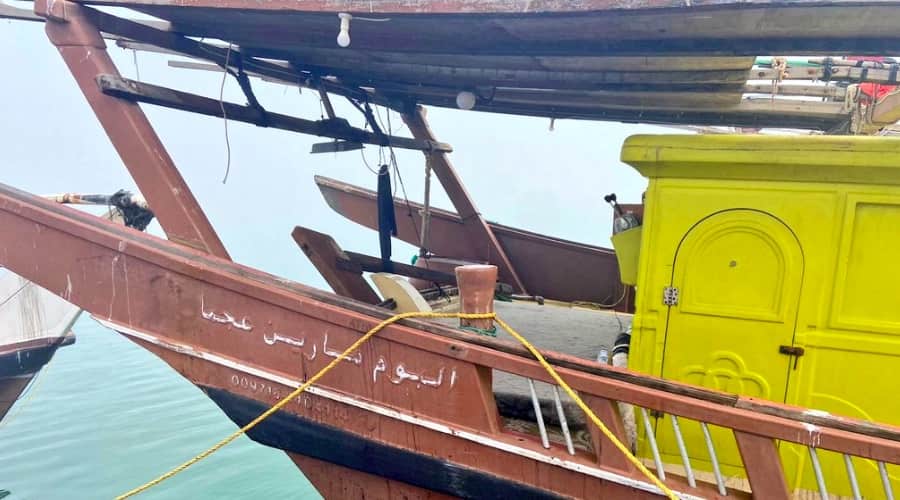 Duqm: The control team at the General Directorate of Agricultural, Fisheries and Water Resources in Al-Wusta Governorate carried out an inspection campaign yesterday at the fishing port of Duqm for a group of ships, and a number of them were seized with violations, including:
(3) Violations of fishing in unlicensed area.
(6) Violations of not installing number plates.
(5) Violations for not carrying ship and worker licenses.