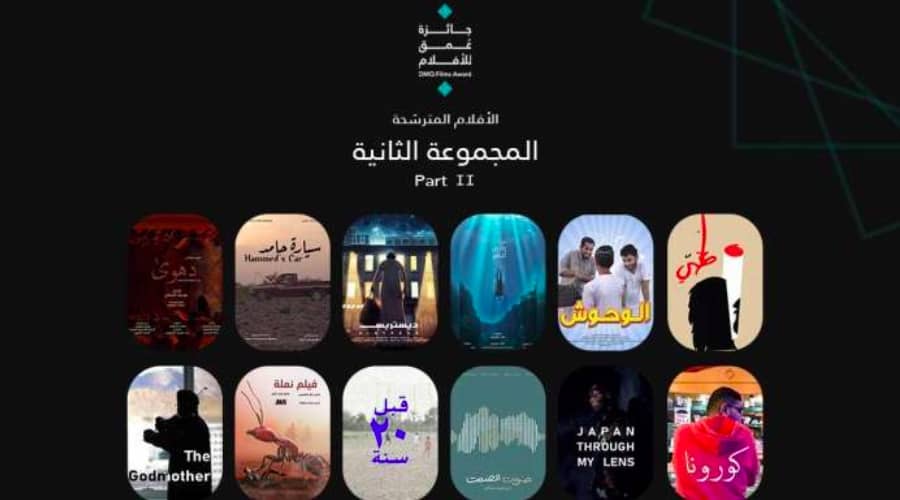 Muscat:  The Emaq Film Competitions will begin to be shown at Nova Cinemas in Muscat Mall, where the 27 qualified Omani films will be shown as youth productions in its first version, which will be distributed during February 8 and 9, 2021.
This award came in the first edition in the Sultanate as a local competition open to all young Omanis. This competition is organized by Deep Art Production Company with the support of the Ministry of Culture, Sports and Youth and aims to encourage filmmaking in the Sultanate, under the patronage of His Excellency Mr. Ibrahim bin Saeed Al Busaidi, Minister of State and Governor of Musandam. Results of the Depth Film Competition at W Marriott last December.
It is worth noting that the award attracted a large group of Omani artists who highlighted cultural, intellectual, social and heritage diversity of authentic customs and traditions; Where 42 films participated in the competition, at a rate of 450 total workers in films, and their topics varied between documentary, advertising and cinematic films, and the committee selected 8 films for a collection of prizes amounting to 15,000 Omani riyals. During the ceremony, the winners of the first places were honored, and the results were as follows:
Best Complete Film: Distress
Best idea: Fence Without Shadow
Incentive prize: Hamed's car
Best Director: A Film From Earth for Humans
Best Photographer: Folding Film
Best Actor: Monsters Movie
Best Cinematic Effects Maker: The Last Survivor
Best Sound Engineer: Innocence Film
In a meeting with the Chairman of the Amaq Film Prize Committee, Khalid bin Abdullah Al Abri mentioned the importance of this award and displaying it in cinemas is a means to empower these films and push them towards the world.
Tickets can be booked from the website om.novocinemas.com