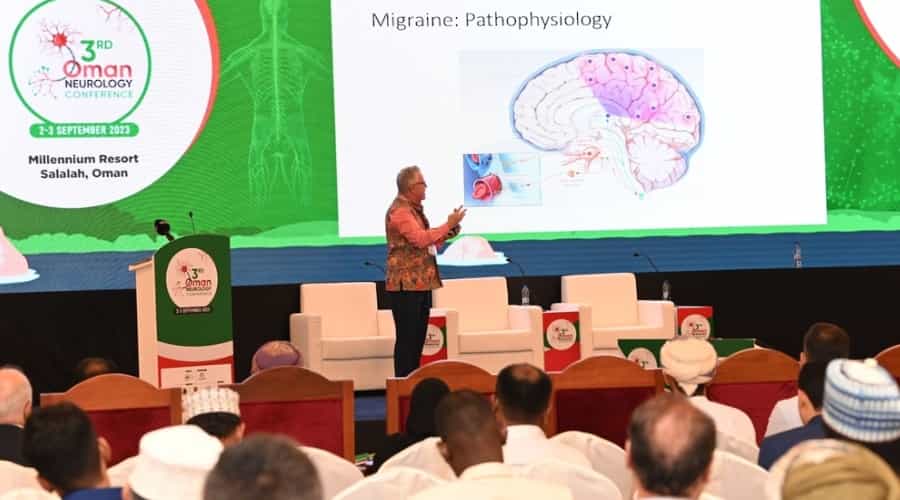 Salalah: The Third Omani Conference on Neurology was opened today in Salalah, which is organized by the Omani Association for Epilepsy and the Omani Association of Neurology, and will last for two days.
Saeed bin Hareb Al Lamki, Undersecretary of the Ministry of Health for Health Affairs, sponsor of the opening, said: This forum, which the Sultanate of Oman is hosting for the third time, constitutes an ideal step and beginning towards more cooperation between various countries in the field of neurology.
His Excellency added that in addition to the scientific content and discussions of the latest developments in neurology that will be provided, this event is an opportunity to review many opportunities and set frameworks for continued cooperation between the Sultanate of Oman and other countries in many research and scientific fields and training programs in this medical specialty. the important.
Dr. Abdullah bin Rashid Al Asimi, Chairman of the Conference, spoke about the details of the conference plan and its implementation, noting that it reviews the latest scientific findings in terms of modern techniques for treating and reducing the repercussions of many diseases related to the nervous system. Al-Asmi pointed out that the conference sessions include more than 60 lectures, research papers, and workshops.
As well as practical training for participants. More than 200 doctors and 30 international lecturers and experts participate in the conference. It is worth noting that the conference comes in cooperation with the Oman Medical Association, the Ministry of Health, Sultan Qaboos University Hospital, the Oman Medical Specialization Board, and Meeting Company. It embodies the position of the Sultanate of Oman as a preferred global destination for organizing medical and scientific events and works at the local and international levels.