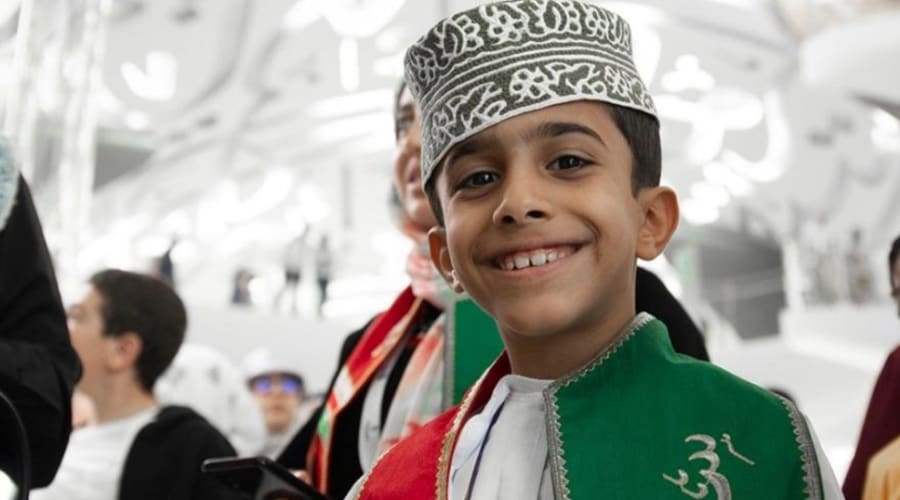 A video was recently circulated on social media of an Omani child attending the activities of the Arab Reading Challenge competition in Dubai.
The child is Al Mualla bin Ali bin Saeed Al Hinai, aged 8, and he is studying in the third grade at the Smart Student Private School, Nizwa Branch. What is his story with reading 100 books?
Umm Al-Mualla, who said that her son started reading from a young age, as he loves it, and his love and practice of it has developed significantly when he is seven years old.
She added: The first book he read is "The Lion" when he was seven years old, as we were alerted to his love for reading since his childhood; Books were in his hand on a daily basis.
The type of books he reads, Umm Al-Mualla told us that his reading includes all books with various topics such as religious, scientific, historical, and literary.
She also told us that Al-Moalla has other hobbies other than reading, such as mental arithmetic and horse riding, explaining that he wishes in the future to be a writer and develop his writing skill, to activate his YouTube channel more broadly, summarize books in the channel, and be a content creator.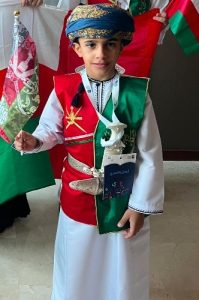 As for their support for him, she mentioned that the support was very great, especially after he entered the Arab Reading Challenge competition. The follow-up to him was almost daily, including reading, reviewing book summaries, following the strategy of the plan set by his supervisor, organizing his time and supporting him in all respects.
She added: Al-Mualla used to read books, but it was necessary to finish reading fifty books throughout the year, so we developed a plan to read two books per week so that he could participate in the competition.
In conclusion, Umm Al-Mualla sent a message to parents that they should read to their children from a young age, and gradually read with them; Because reading is the only key to a brilliant future and an open mind.