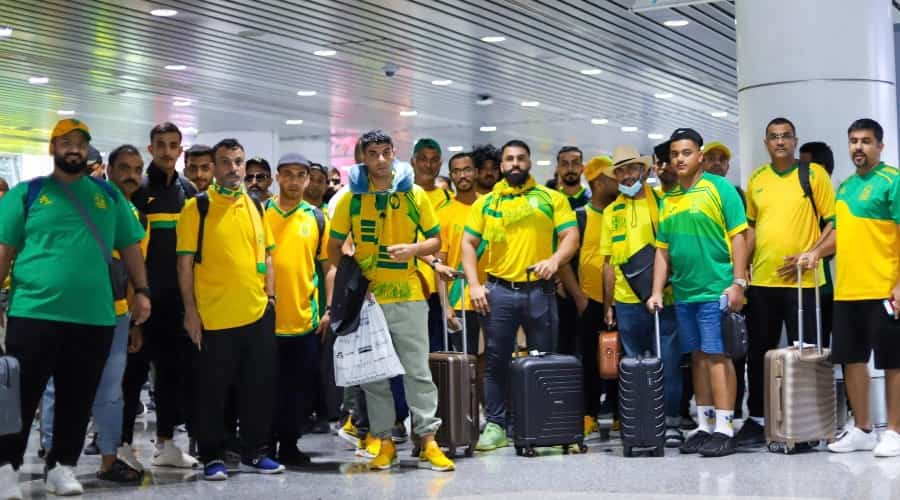 The Oman's Seebclub fans arrived at Kuala Lumpur Airport to support Oman' AlSeeb club team in the final Match today with Kuala Lumpur City FC at 3:00 pm.
Meanwhile: Oman's Foreign Minister Sayyid Badr AlBusaidi also wishes the Oman's Al-Seeb Club for there final match today with Kuala Lumpur City Fc.
In a tweet Foreign Minister said: Best wishes to Al-Seeb Club representing the country today in the final match of the AFC Cup against Kuala Lumpur City Club, which will be held in the Malaysian capital.
The #Seebclub fans arrived at Kuala Lumpur Airport to support Oman' #AlSeeb club team in the final Match today with Kuala Lumpur City at 3:00 pm. pic.twitter.com/yIAI7ieBoE

— Arabian Daily (@arabiandailys) October 22, 2022
We trust the Al-Seeb players, led by national coach Rashid Jaber, to achieve the Asian Championship. All the best