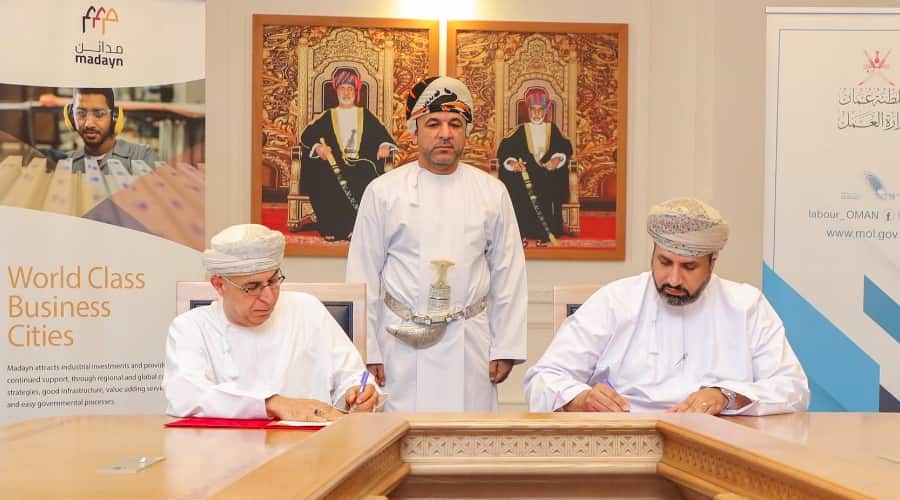 Muscat: The Ministry of Labour today signed an agreement with the Public Establishment for Industrial Estates (Madayn) to establish a system for the empowerment of Omani workforce at medium and top-level positions in industrial cities reporting to Madayn.
The agreement seeks to provide maximum employment for Omani youth at different industrial firms investing in Madayin's 12 hubs, which house 2,070 industrial facilities operating in commercial, logistics and converting industries.
As many as 23,000 Omanis are currently working at Madayin cities. Madayn is working, through the Industrial Innovation Academy, to scale up the Omanisation of jobs.
The agreement was signed by Dr. Mahad Said Ba'Owain, Minister of Labour, and Hilal Hamad Al Hosni, CEO of Madayn.