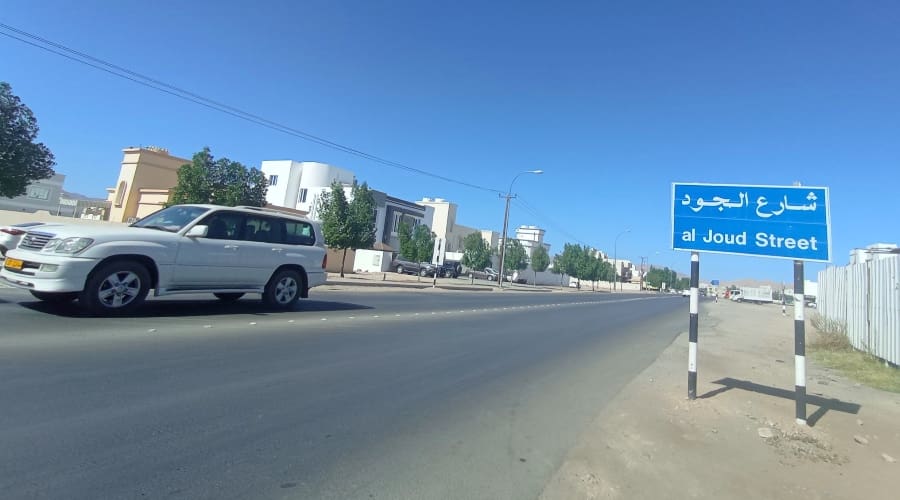 Muscat Municipaliy has entrusted the project to add an entrance to al-Joud street in the wilayat of Al-Amirat to reduce traffic congestion at the existing entrance near the Al-Mahj intersection, so that the planned entrance at al-Amirat street will take a route near the Oman Cricket Academy and connect it to the existing roundabout of Al-Ihsan. 
Project components:
Construction of a dual carriageway (630 meters long), and the duplication of the existing street with a length of (790) meters, making the total length of the road (1042) meters. 
Construction of acceleration & deceleration lanes on the existing dual carriageway (al-Amirat rod) with a length of (1010) meters.
Construction of a 900-meter-long service road.
Construction of a new roundabout. 
Construction of box culverts to drain rainwater and flash floods in five sites.
Construction of support wall with a length of  (115) meters.
Construction of a protective wall to wadies with a length of (750) meters.
The (2*3.65) meters dual carriageway has 1.5 meters wide outer shoulders, inner shoulders with a width of (1.2) meters, and a middle traffic island with a width of (2.6) meters).
The project is prepared according to traffic safety requirements, as per the modern design guide in protection, lighting and signs.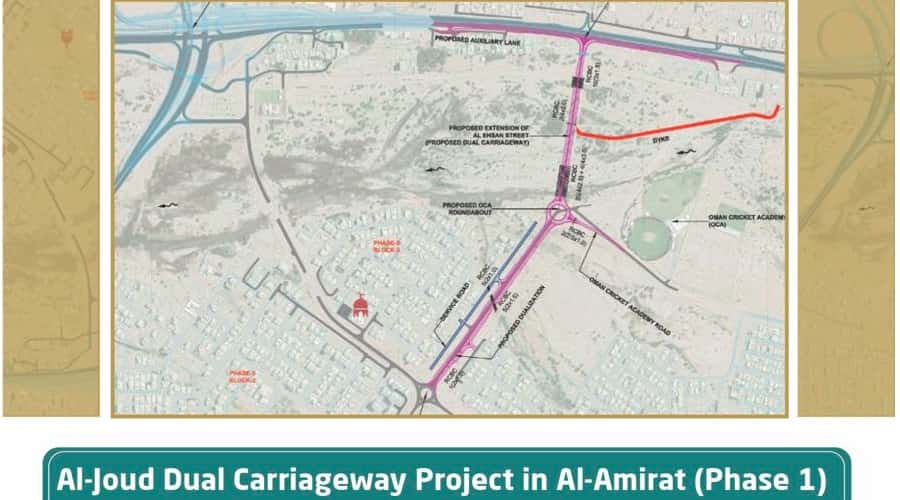 Project objectives:
To enhance the traffic flow in different climatic conditions.
To stimulate the economic growth and prosperity of the region
Implementation period:
It is hoped that the implementation will take 9 months period.