Muscat: The competitions of the Asian Amateur Chess Championship, organized by the Ministry of Culture, Sports and Youth, represented by the Omani Chess Committee in cooperation with the Asian Game Federation, kicked off this evening .
At the beginning of the competitions, His Excellency Ahmed bin Mohammed Al Hamidi, Head of Muscat Municipality moved the first move, after which the championship competitions began, in which 204 male and female players representing 23 countries participated.
The tournament is held in the "Swiss" system, consisting of nine rounds, with 90 minutes for each player, in addition to an additional 30 seconds for each move, starting from the first move, and the tournament's matches will be attended by international badge holders from the Sultanate of Oman: international referee Khaled Al Hadidi, international referee Ruqayya Al Balushi and international referee Hamdan Al Hinai, in addition to the federal referees: Ahmed Al Kharousi, Yasser Al Raisi, Alia Al Siyabiya and Khadija Al Qassimia.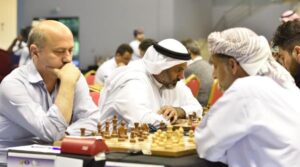 .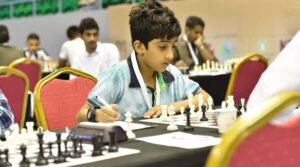 It is noteworthy that the list of the national team includes ten male and female players. In the men's team, a number of players will compete, including: Salem Al-Omari, Salem Shammas, Mane' Al-Kathiri, Amin Al-Ansi, Abdul Rahman Al-Zadjali and Anas Al-Droushi. At the level of the women's team, the players will participate: Anaat Al-Eisa'i, Afra Al Balushi and Al-Anoud Al-Ghafria.