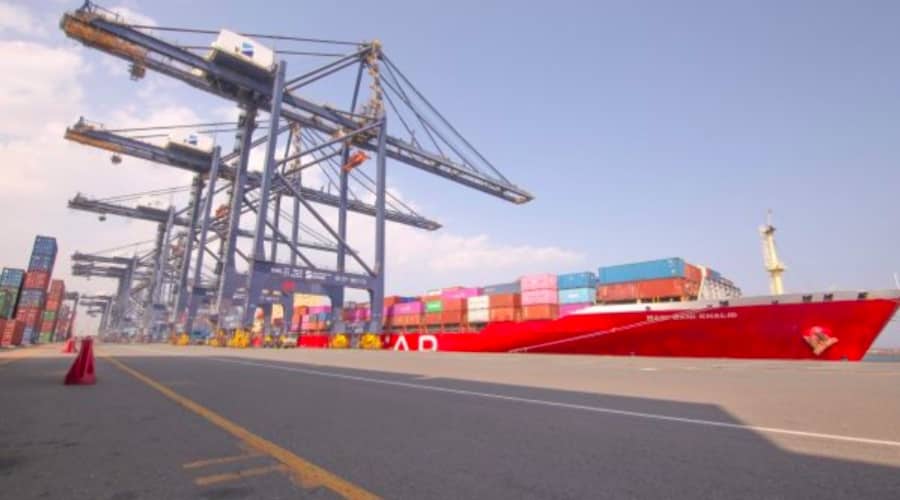 Muscat (ONA): Asyad shipping, a part of Asayad Group, has signed a memorandum of understanding MoU with the Japanese Shipping Giant, Suzue Corporation to open up new prospects for collaboration and unlock mutual business opportunities.
Through this MoU, the parties aim to pool their capacibilites and potentials and expand their global logistics networks to start new projects that promote the trade and logistics sectors in both Oman and Japan. To this end, Asayd Group seeks to maintain an active exchange of information, technologies, and know-how with the Japanese provider of integrated logistics services, Suzue Corporation that offers a wide range of shipping and transport services in East and Southeast Asia and Plans to establish a joint venture with Asyad Shipping in the future in Oman.
Asyad Group looks to harness this MoU to serve its mutual interests with Suzue, expand its network of shipping partners and collaborators, and add to its offering new support logistics solutions in East and Southeast Asia, The MoU is a clear expression of Suzue's intent to cooperate with Asyad Shipping for Oman to become its logistics gateway to the European and African Markets.
These efforts translate into Asyad Group's vision of cementing Oman's position as a global logistics hub standing at the nexus of key shipping routes considered to be the transit gateway to East Africa, Middle East, Arabian Gulf and India.
Asyad Shipping has dramatically evolved over the years from initially focusing on transporting domestic oil and gas products to entering the shipping of commodities and general cargo market. Today, Asyad shipping's fleet of more than 60 ships has grown to include very large crude carriers (VLCCs) , very large ore carries (VLOCs) of all sizes, chemicals and petrochemical tankers, bulk carriers, multipurpose vessels, and container ships and LNG ships.