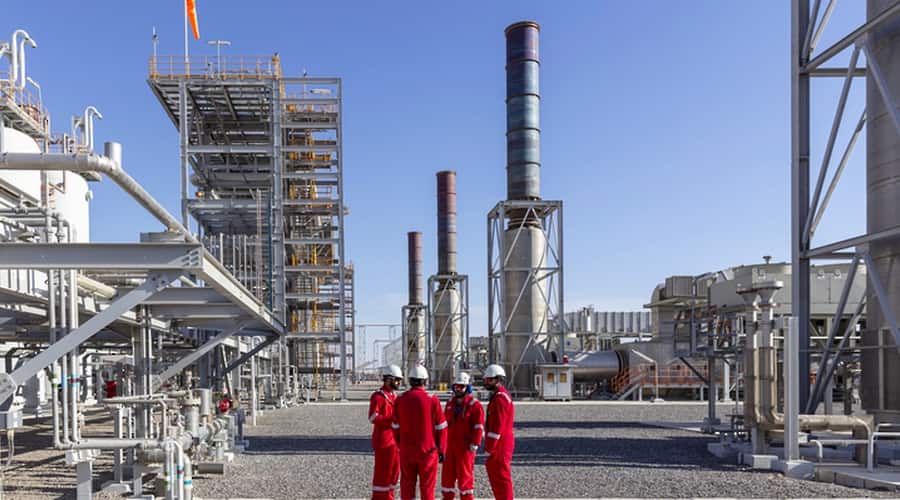 Oman's average daily crude oil production reaches 1.064 million barrels per day in 2022
Muscat: The energy and minerals sector in the Sultanate of Oman recorded, until the end of 2022, an increase in the average daily production of oil to reach 1.064 million barrels, up from 971,200 barrels in 2021.
Annual production reached 388,400 million barrels until the end of 2022, up from 354,500 barrels in 2021, while the average price in 2022 reached about 95.4 US dollars.
Natural gas production reached one billion, 842 million, 105,300 cubic feet by the end of 2022, up from one billion, 775 million, 895,200 cubic meters by the end of 2021. Statistics showed that the daily average of oil exports reached 871,200 barrels, while the number of companies producing crude oil reached 10 companies.
Statistics indicated that, based on data from the OQ Group, the production of refineries and petroleum industries reached 120, 460 million barrels, up from 108,16 million barrels. While sales amounted to 78,816 million barrels, and total sales of petroleum products amounted to 42, 345 million barrels.