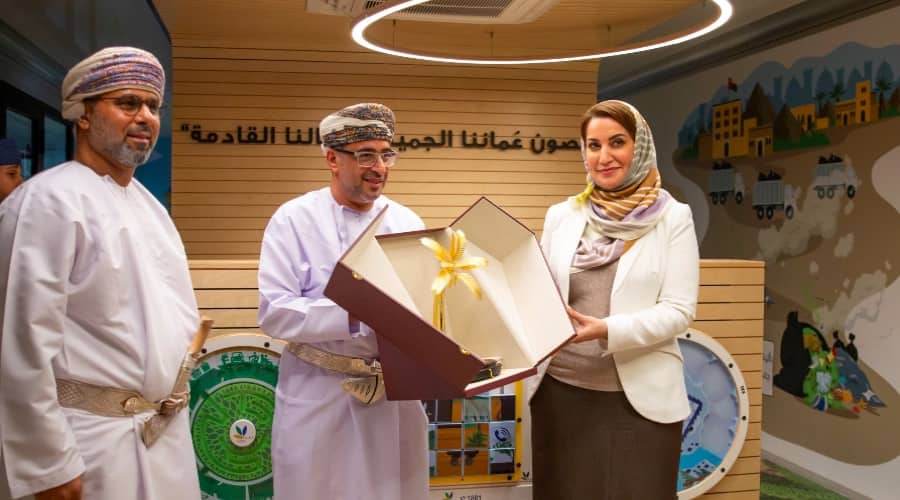 Oman Environmental Services Holding Company "Be'ah" announced the launch of the Green Schools project in cooperation with the Ministry of Education during the event Oman Science Festival at the Oman Convention and Exhibition Centre.
Marwa bint Rashid Al-Falitieh, supervisor of community awareness programs at Bee'ah, said, "The Green Schools project is one of the projects that achieve the goals of education for sustainable development, as it aims to educate students, teachers, and the local community and raise their awareness of environmental issues, circular economy and sustainability, and also helps prepare students. to make informed decisions on issues related to the environment."
Al-Flaytiyah added, "The project aims to enhance students' positive behavior towards a sustainable environment, and create environmental trends by providing students with new knowledge and informing them about correct practices. The teachers participating in the project will be trained through their own guide starting today to achieve the desired results to the fullest." .
It is worth noting that the Green Schools Project Guide is based on a number of pillars that stem from the national strategic goals and global trends that are based on enhancing environmental awareness, and working to find a generation that contributes to activating the green and circular economy and achieving a policy of sustainable production and consumption, in addition to directing the educational system to Adopting positive trends to consider global issues, such as environmental issues, food and water security, and others.