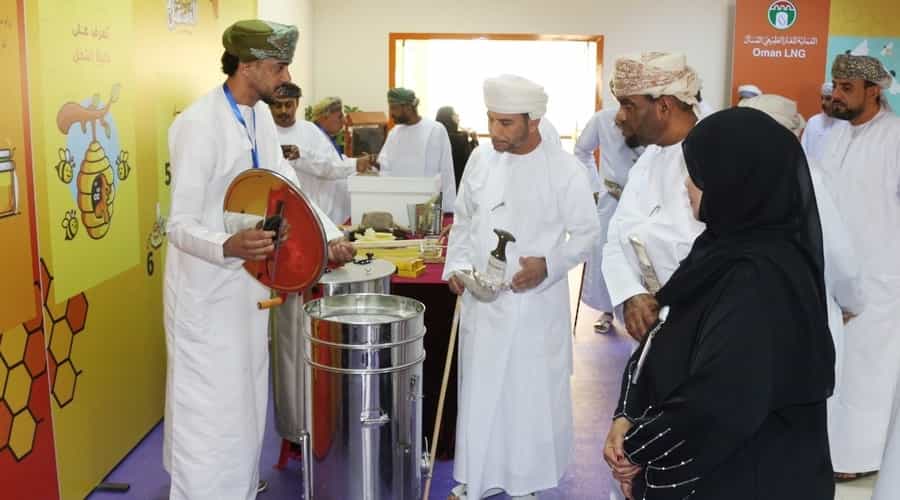 Muscat: The General Directorate of Agricultural Wealth, Fisheries and Water Resources in the South Al Sharqiyah Governorate today launched the "Beekeeper of the Future" initiative using augmented reality technology, at the Youth Sports Cultural Center in Sur.
Eng. Arwa Bint Mohammed Al Maamria, Head of the Rural Development Department, explained that the "Beekeeper of the Future" initiative aims to spread knowledge awareness of rural development products in an interactive and easy manner, and to work on introducing and motivating them in order to understand and explore the world of agricultural and fishery products in a fun, interactive way, targeting rising generations.
The event, which was supported by the Oman LNG Company, included an exhibition that included several sections, including methods of beekeeping, the tools that are used, and the interactive dome corner, as well as real simulations of bees, scientific miracles in the Holy Qur'an, and basic information about these creatures and their importance in the environment, in addition to Introducing them to manufacturing industries, marketing, and viewing the world of bees with modern technologies and augmented reality technology.
The event was sponsored by His Excellency Sheikh Dr. Hilal bin Ali Al Habsi, Governor of Tyre.