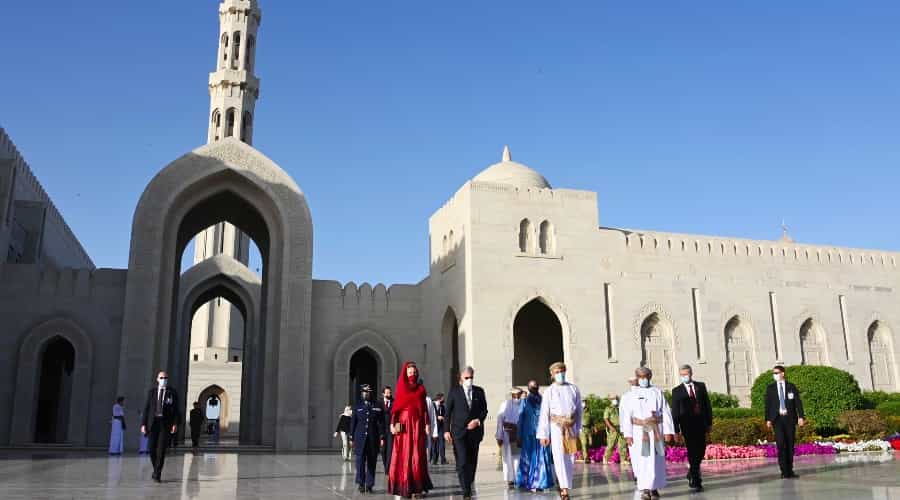 Muscat: Philippe Leopold Louis Marie, King of the Belgians and his spouse Mathide Marie Christine Ghislaine d'Udekem d'Acoz, Queen of the Belgians visited the Sultan Qaboos Grand Mosque in the Wilayat of Baushar, the Government of Muscat today, within the framework of their official visit to Oman.
The monarchs were briefed by Habib Mohammed Al Riyami, Head of the Sultan Qaboos Higher Centre of Culture and Science on the history of the building the mosque, the design of diverse Omani and Islamic architecture patterns at the mosque.
The monarchs were also acquainted with the facilities included in the mosque, such as the institute of islamic sciences, the library, lecture halls and other facilities.