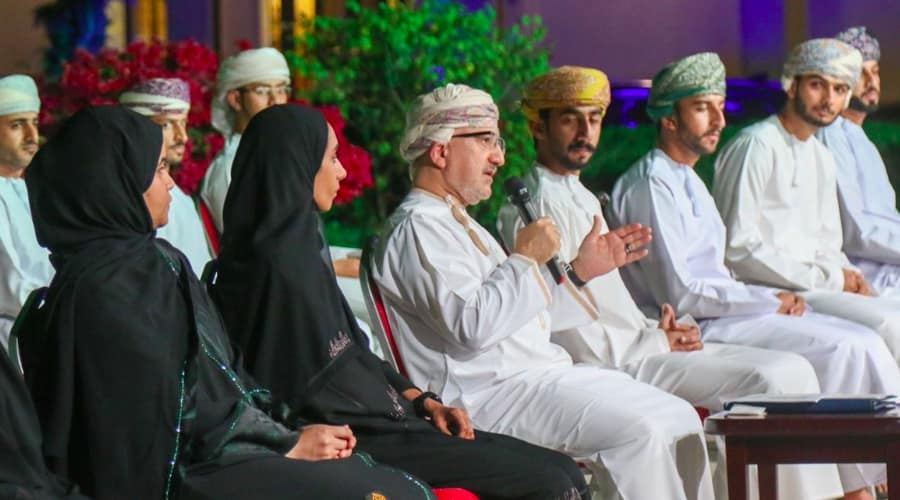 Muscat: His Excellency Salem bin Mohammed Al Mahrouqi, Minister of Heritage and Tourism, says that the tourism sector is a possible, incubator, capable and supportive sector with the rest of the concerned sectors during the hosting of the weekly talk show "with youth" on Oman TV
His Excellency indicates that the  Vision 2040 depends on many goals in the tourism sector, which are attracting investment, financial sustainability, and the contribution of sectors that aim to economic diversification in the labor market.
He added that  "Al Sharq" project in the Blue City is expected to open in 2024, and it will have all the main ingredients for recreational tourism, in addition to the "Nakhil Resort" project, which will start work, and another project in the Wilayat of Quriyat to attract tourists.
His Excellency added that citizens spent approximately 700 million riyals on foreign tourism, and therefore the investment program and recreational projects within the Sultanate of Oman will contribute to reducing the gap between internal and external tourism.
His Excellency the Minister of Heritage and Tourism confirms that the traditional neighborhoods and settlements are protected by the force of law, and the priority in the current stage with regard to architectural heritage is the maintenance of monuments that have been restored during the past 40 and 50 years, including castles, forts, towers and aflaj.
His Excellency Salem Al Mahrouqi, Minister of Heritage and Tourism, confirms the Tourism Law law will be launched soon and the new executive regulations of the law will take into account the requirements of operational and development plans in Vision 2040.