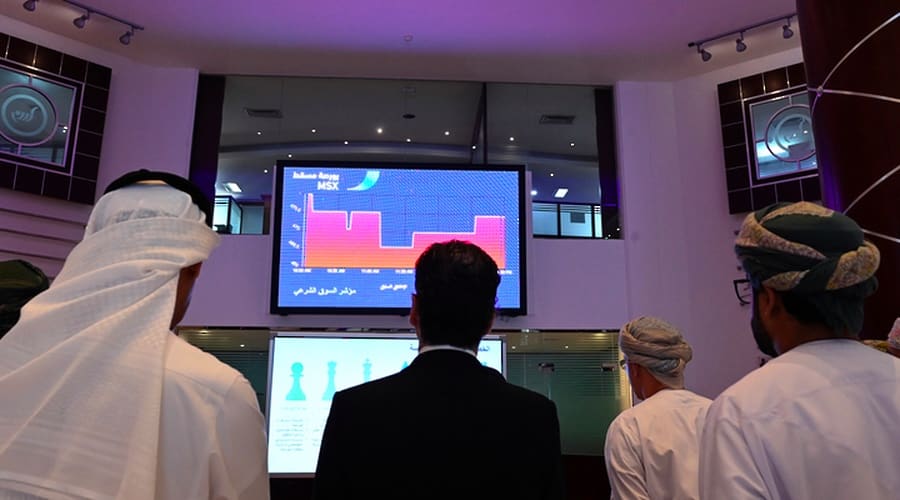 Muscat: The public joint stock companies listed on the Muscat Stock Exchange (MSX, whose fiscal year ended last December, will start this week approving the dividends announced in the past weeks.
The number of companies that announced that they will distribute profits to their shareholders during the current year is about 40 public joint-stock companies, but the number is expected to increase in the coming days after the companies' boards of directors approve the final financial results for the fiscal year ending on December 31.
The current week is witnessing three companies holding annual ordinary general assembly meetings, and during these meetings, the dividends announced by the boards of directors earlier this year will be approved. The Oman Packaging Company will hold its annual ordinary general assembly meeting on February 28. The meeting will discuss the approval of a cash dividend of 10 per cent, or 10 baisas per share.
On the first of March, the Eastern Desalination Company is expected to distribute cash dividends of 15 per cent, or 15 baisas per share. Unlike most of the public shareholding companies listed on the Muscat Stock Exchange, whose share has a nominal value of 100 baisas, this is the first time that the company has distributed dividends to its shareholders since 2020 when it distributed cash dividends of 11 per cent.
During the past week, the Desert Hospitality Company, whose financial year ended on November 30, approved the distribution of cash dividends of 25 per cent, or 250 baisas per share, and the nominal value of the company's share is OMR1.
Al Maha Petroleum Products Marketing Company came at the forefront of the highest companies in terms of proposed dividends until the end of last week, and the company stated that it intends to distribute cash dividends of 85 per cent, or 85 baisas per share. Shell Oman Marketing Company is expected to announce a dividend of 57 per cent, Oman Cables Industry Company 56 per cent, and Oman United Insurance Company is expected to announce a cash dividend of 35 per cent. – ONA