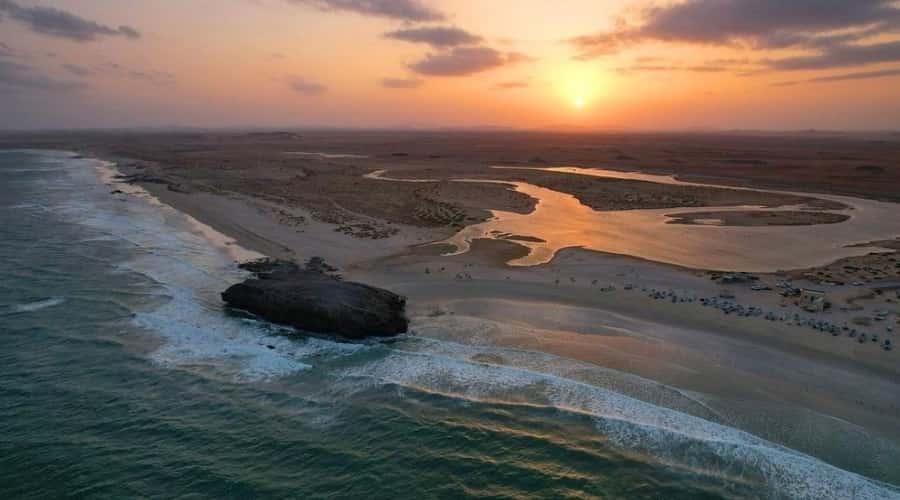 Muscat:  The Governorate of South Al Sharqiyah, in cooperation with the General Directorate of Housing and Urban Planning, today launched a competition for designing beach huts and umbrellas, targeting young Omanis specialized in the fields of architectural planning, civil engineering, architecture and design.
Engineer Ahmed bin Khalfan Al Shuaibi, Director of the Urban Planning Department at the General Directorate of Housing and Urban Planning in the South Al Sharqiyah Governorate and Chairman of the Beach Huts and Umbrellas Design Competition Committee, said: The idea of ​​the competition came from the standpoint of interest in Omani youth, listening to them and benefiting from their ideas to achieve the aspirations of the "Oman 2040" vision and the priority of developing the governorates.
He explained that the competition aims to provide the tourism sector in the governorate with modern and innovative projects, as the South Al Sharqiyah Governorate is characterized by a coastal strip that attracts many tourists throughout the year, especially in the summer, which is characterized by moderate temperatures.
He added that the competition allows competition in the fields of urban planning, civil and urban engineering, and design, individually or within a team consisting of a maximum of two to five members, where the participant presents modern designs with a contemporary artistic vision for beach huts and umbrellas that suit the nature of the governorate's beaches and are compatible with the terms and conditions of the competition.
He explained that the competition's supervising committee prepared a technical guide that contains the conditions and standards that must be adhered to, the design components (space and purpose), evaluation criteria, and the competition's timeline, noting that the contestant can register via the link designated to receive entries, and after that, in the first stage, ten participants will be announced. They qualify for the second stage of the competition, to present their project idea to the jury, and at the end, three contestants qualify to be crowned first three places.