Muscat: "Karwa Motors" Company, one of the companies affiliated with the Oman Investment Authority, signed a cooperation and manufacturing services agreement with The Armored Group (Taj) Duqm, through which it aims to transfer the manufacturing operations of armored vehicles to "Karwa" Company in the Special Economic Zone in Duqm.
Dr. Ibrahim bin Ali Al Balushi, CEO of Karwa Motors, confirmed in a statement to the Oman News Agency that the agreement comes within the framework of the company's strategy to diversify production lines and benefit from the manufacturing capabilities available in it, explaining that the agreement reflects the company's commitment to strengthening the local industry, expanding into regional and international markets, and stimulating Commercial movement in the Special Economic Zone at Duqm.
The CEO of Karwa Motors praised the role played by the Public Authority for Special Economic Zones and Free Zones in attracting investments to the region and providing means for its success and continuity, and the role of the Oman Investment Authority and Qatar Transport Company for their support of Karwa Company to implement its strategy aimed at strengthening the vehicle manufacturing sector in the Sultanate of Oman and the region.
Stressing that this support will have a significant positive impact on the level of localization of this industry. For his part, Tariq Al Hamidani, CEO of Taj Al Duqm, said that the successes achieved by Karwa Motors over the past two years encouraged the company to transfer vehicle manufacturing to it, expecting that the agreement will contribute to enhancing the performance of the two companies and achieving their aspirations and goals in enhancing investments in the special economic zone. in Duqm and maximizing the gains achieved for investors in both companies. Karwa Motors is a joint venture between the State of Qatar, represented by the national transport company "Qatar Transport" with a 70 percent share, and the Sultanate of Oman, represented by the Oman Investment Authority with a 30 percent share.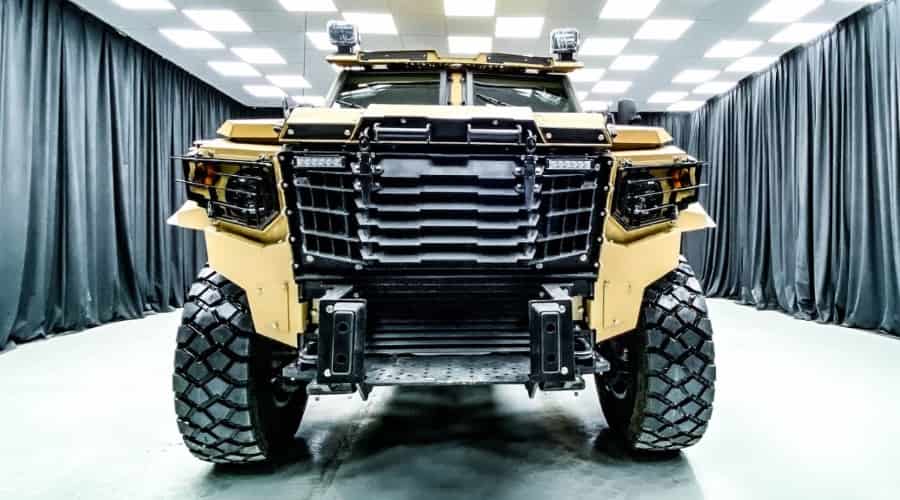 According to the agreement, Karwa Motors will allocate a new production line to produce armored and armored vehicles, and the new line will benefit from the company's capabilities and equipment available to it. Karwa Motors owns a factory specialized in bus manufacturing, with an average production of about 600 buses annually. The factory began production in 2021, focusing in its first phase on producing buses for the Qatar World Cup 2022. The company produces a variety of city buses, school buses, and long-distance buses. And luxury buses. The company's factory was built on an area of ​​600,000 square meters in the Special Economic Zone in Duqm. It is equipped with the latest technological technologies, and includes various production workshops for cutting, welding, and dyeing, assembling components and materials, equipment, and engines, in addition to central maintenance workshops, warehouses, and stations. Electricity, gas station, administration building and other facilities.