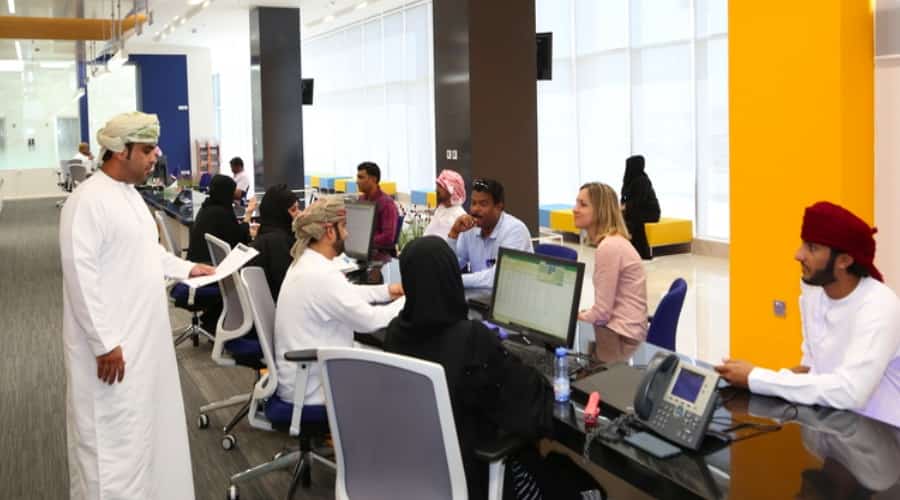 Duqm: The Public Authority for Special Economic Zones and Free Zones  (OPAZ) approved the reduction of commercial registration fees for establishments operating within the boundaries of the Special Economic Zone at Duqm.
(SEZAD). The value of the registration fees allocated to small and medium-sized enterprises(SMEs) for opening a new company has been amended to be between OMR 30 to OMR 40 only, and the fees for opening a branch of a local company have become OMR 12 instead of the previous fee of up-to OMR 1,000.
Dr. Saeed bin Khalifa Al-Turashi, in charge of Managing Operation of Commercial Registration and Business Services Department of OPAZ, explained that the new facilities package was approved by the authority's board of directors which include granting SMEs reduced fees and improved incentives in addition to other fees related to renewing the commercial register and the operations related to managing the business. The decision on fees for services provided to projects operating in the Special Economic Zone at Duqm aim of facilitate the business and investment environment and ti support SMEs, or emerging enterprises operating within the zone.
He added that OPAZ continues to provide facilities and incentives to entrepreneurs in small and medium enterprises (SMEs), including a 50 percent reduction in fees for all services provided by the OPAZ, in order to create a stimulating investment environment for entrepreneurs and to enhance their opportunities to benefit from the economic and free zones, adding that this incentive will encourage entrepreneurs to expand their businesses and create various projects in line with the requirements of Megaprojects and the continuous growth in the Zone.
It is noteworthy that the Public Authority for Special Economic Zones and Free Zones has been working since the issuance of Royal Decree No. 105 / 2020 to promote and support the activities of small and medium enterprises (SMEs) by providing many facilities and advantages that enable enterprises to benefit from the facilities provided whose systems are characterized by speed and efficiency through one-stop channels, whose electronic services extend to all special economic zones and free zones. The most prominent of them was the review and re-engineering of procedures, and this is part of the efforts aimed at diversifying the economic stimulus and providing the attractive advantages and incentives for entrepreneurs.