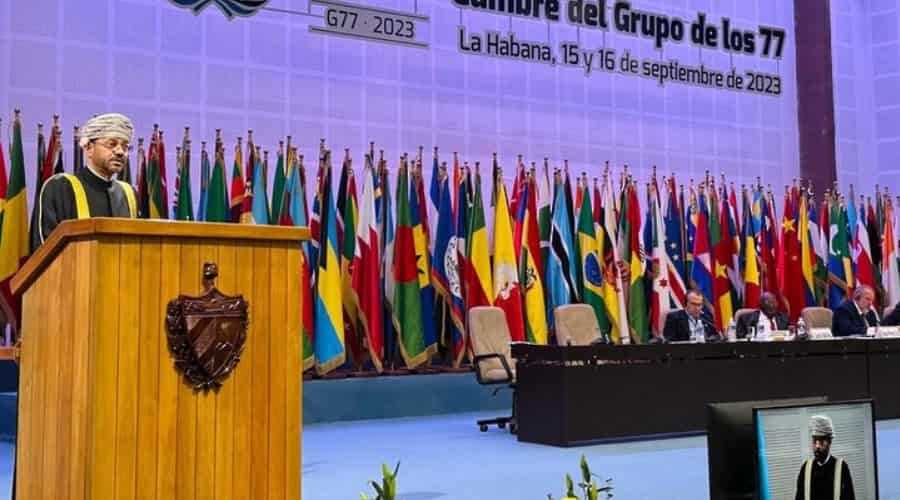 Havana: His Excellency Dr. Miguel Díaz-Canel, President of the Republic of Cuba, received His Excellency Sayyid Badr bin Hamad Al Busaidi, Minister of Foreign Affairs, on the sidelines of the G77-China Summit, held in the Cuban capital, Havana.
His Excellency the Sayyed conveyed the greetings of His Majesty Sultan Haitham bin Tariq the Great, may God protect and preserve him, and his good wishes to His Excellency the President and to the friendly Cuban people for continued progress and prosperity.
His Excellency the Cuban President asked His Excellency to convey his greetings to His Majesty the Sultan and his wishes for good health and wellness for him and for the Omani people to continue progress and prosperity, praising the effective participation of the Sultanate of Oman in the summit of the Group of 77 and China, hosted by Cuba.