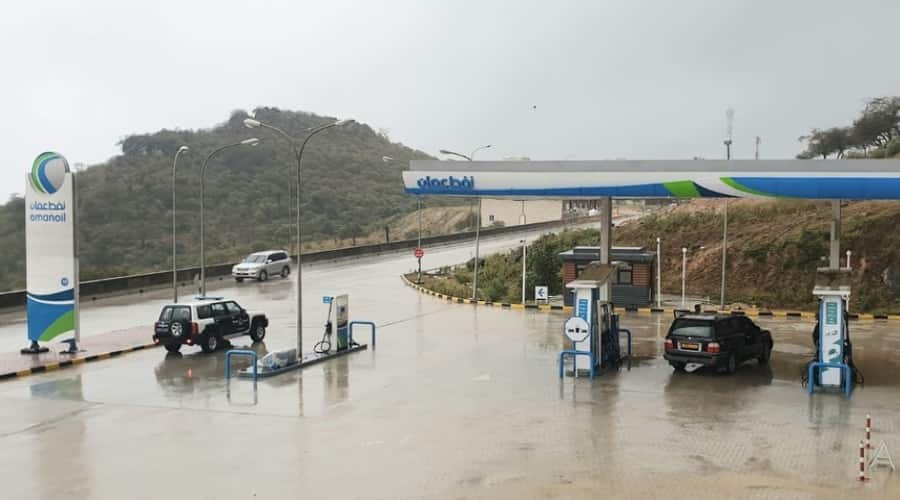 Muscat: At 276mm, Wilayat of Rakhyut in Dhofar get highest rainfall over four days as a direct impact of tropical cyclone Tej.
CAA on Tuesday issued last report of the impacts of the weather system 'tej' said, the latest weather analysis and charts from National Multi Hazard Early Warning Center indicate the direct effect of the tropical condition ends. 
"The weather charts and observation show that the tropical depression is to dissipate over Yemen with chance of isolated rainfall over Dhofar Governorate until today."
Heavy thundershowers alerts over several governorates for Wednesday, according to Civil Aviation Authority, due to the heavy thunderstorms, associated with strong winds and the possibility of hail at the rainfall is expected in the several governorates and heaviest rainfall is expected to be over Hajar Mountain and the adjacent areas.
The rain monitoring stations of the Ministry of Agriculture, Fisheries and Water Resources (MAFWR) recorded 276mm of rainfall in Rakhyut, followed by 252mm in Dalkhout 252mm, 115mm in Salalah, 48mm in Shalim and the Hallaniyat Islands, 20mm in Sadah and Mirbat.
Distribution of rainfall for the tropical condition Tej over a number of states of Dhofar Governorate and Al Wusta Governorate during the period from October 22 to 25, 2023  (until 7 am).
Cyclone Tej: At 276mm, Wilayat Rakhyut gets highest rainfall during October 22 to 25, 2023  (until 7 am). pic.twitter.com/aJEsJMqLBi

— Arabian Daily (@arabiandailys) October 25, 2023