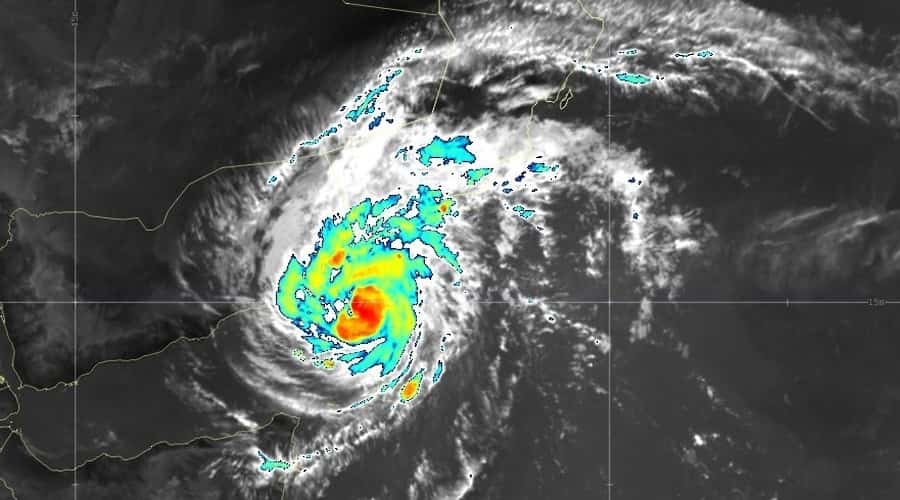 Muscat: The latest analyses indicate that Cyclone Tej downgraded to Category 1.
The National Multi Hazard Early Warning Centre, Civil Aviation Authority (CAA), affirmed that Tej is likely to relegate to a tropical storm during the upcoming 12 hours.
Wind speed around the centre of the cyclone currently ranges between 64 and 82 knots. Forecasts point to the fact that Tej is still heading towards the coasts of Dhofar Governorate and the Republic of Yemen (Al Mahra Governorate).
The eye is 250 kilometers away from the city of Salalah, and the tropical condition is likely to cross over Yemen's Al Mahra tonight or tomorrow morning (Tuesday). – ONA