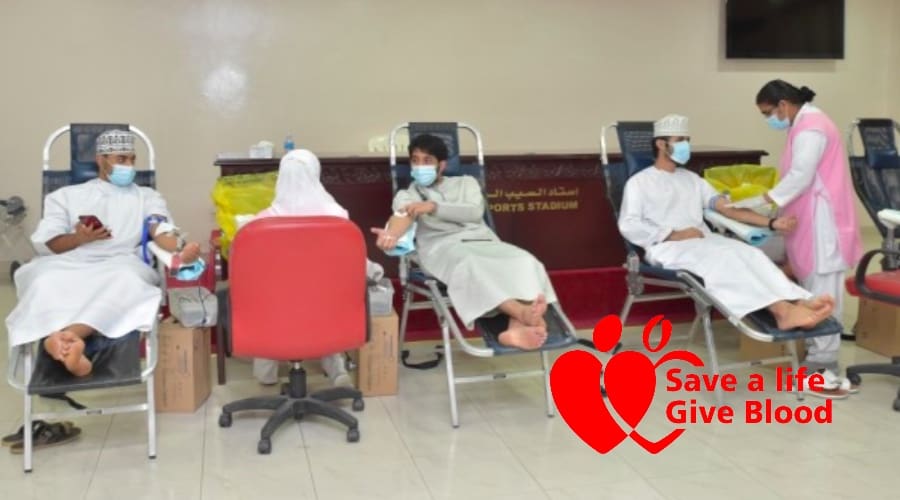 Blood banks suffer from a significant decrease in the number of blood donors.
Protect yourself from the coronavirus (COVID-19) infection, but don't forget your humanitarian role and national duty during this pandemic.
Cases needing blood:
1, Injuries in accidents such as road accidents and disasters.
2, Some Surgeries.
3, Bone marrow failure cases.
4, Genetic blood diseases, such as thalassemia major.
5, Some cancer patients.
6, Some Childbirth operations.
The Location of donation and contacts to book an appointment:
1, Central Blood Bank in Bosher – Whatsapp 94555648
2, Ibra – Whatsapp – 988895729
3, Sur – Whatsapp – 94984356
4, Jalan Bani Bu Ali –  CALL 300 Ext 25553831
5, Masirah – Call 25501013
6, al Rustaq – Call 94144405
7, Suhar – Call 79900799
8, Khasab – Call 220 Ext 26730138
9, Dibba – Cal 26730138
10, al Buraimi – Whatsapp – 25657157
11, Ibri – Whatsapp – 98058585
12, Nizwa – Call – 25211318
13, Sultan Qaboos Hospital Salalah – Whatsapp – 93663864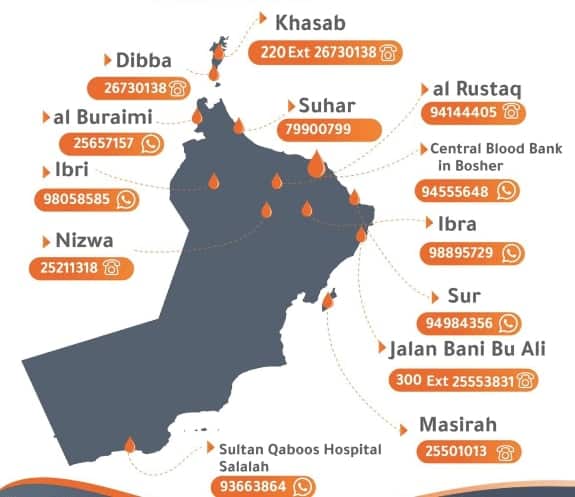 Source : OmanVSCovid19