UAE: The Roads and Transport Authority (RTA) announces the new preventive measures to safeguard both passengers and taxi drivers, to limit the spread of COVID-19. This new initiative to place in "Isolators" in its fleet of Dubai taxis.
In a statement RTA said, "The isolators, which is ready to make sure a full separation between taxi drivers and passengers, this could provide additional level of protection during journeys.
The isolators have already been installed in more taxis in Dubai and work is ongoing for the rest of cabs to be installed at the earliest. This initiative is another step by RTA to safeguard the health and safety of the public. RTA added.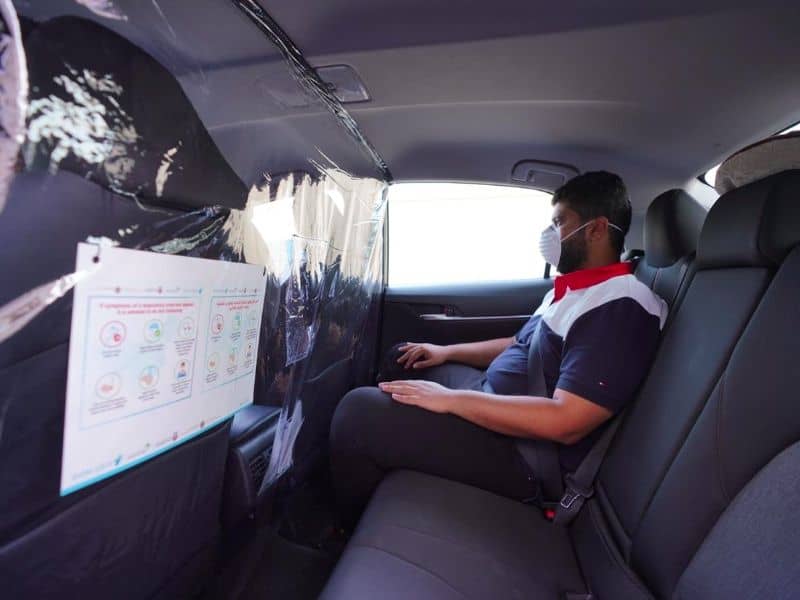 According to RTA, Dubai taxi vehicles will undergo daily sanitization and disinfection after each trips and hand-sanitiser dispensers are always available on board for both. Taxi drivers strictly to follow the preventive practices including constantly wearing masks and gloves.