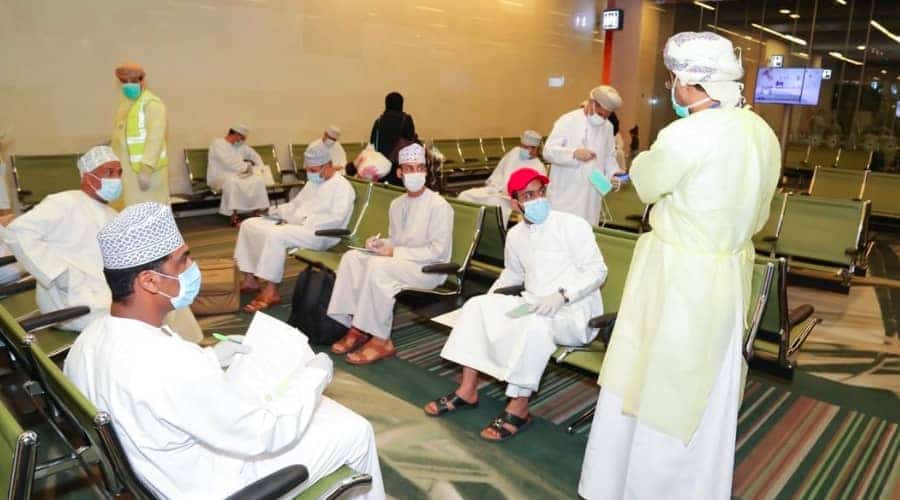 Muscat: An Omani study that included 1580 citizens and residents from the different governorates of the Sultanate shows that 30 percent of them suffered symptoms of anxiety, depression, and sleep disturbances due to Covid-19, most of them were women.
In an interview with the Oman News Agency, Dr. Hamad bin Nasser Al-Senawi, a senior consultant in the behavioral medicine department at Sultan Qaboos University Hospital, said: The research study carried out by doctors from the Ministry of Health concluded that the medical staff working on the front lines is one of the groups most exposed to psychological pressures.
And that the high number of people infected with the virus led to the emergence of cases of frustration and psychological burnout.
Through systematic studies from the research published on the mental health of the general public during the Corona pandemic, Dr. Badr bin Ali Al Habsi, a consultant physician and director of Al Masarah Hospital, indicates that the incidence of PTSD and sleep disorders has increased significantly.
Dr. Nada Bint Abdullah Al-Baloushi, a specialist physician and head of the medical rehabilitation department at Al-Masarah Hospital, explains that young men and women of 40 years of age and younger are the most vulnerable to mental disorders and that maintaining a positive lifestyle, a healthy diet and regular sleep hours and exercising at a rate of 90 minutes per week is an important factor in relieving stress, said in the statement ONA