The Environmental Justice Foundation (EJF) – a non-governmental organization (NGO), founded in 2000, based in the United Kingdom, said that the Sultanate of Oman has recently remove a fleet of vessels that were fishing illegally across the Atlantic and Indian Oceans from its registry. This decision follows years of investigations conducted by the Environmental Justice Foundation, and will severely restrict the ability of the fleet to carry out further illegal fishing operations, the EJF said in the statement.
In its report, which was published on its website, the EJF stated that the pressure on a fleet found to be fishing illegally,  has won a key victory. The documentation submitted by the owners about the previous history of the vessels was not satisfactory, together with other evidence collected by all the fisheries departments involved."
The  EJF also said that the Sultanate of Oman withdrawn all fishing licenses and permits to the vessels and revoked their Oman registration.EJF stated that it was pleased to see Oman recognise the severity and scale of the fleet's illegality, and act in such a  decisive way, stressing that this case sets a strong precedent for national governments to take action to end illegal fishing, unreported and unregulated fishing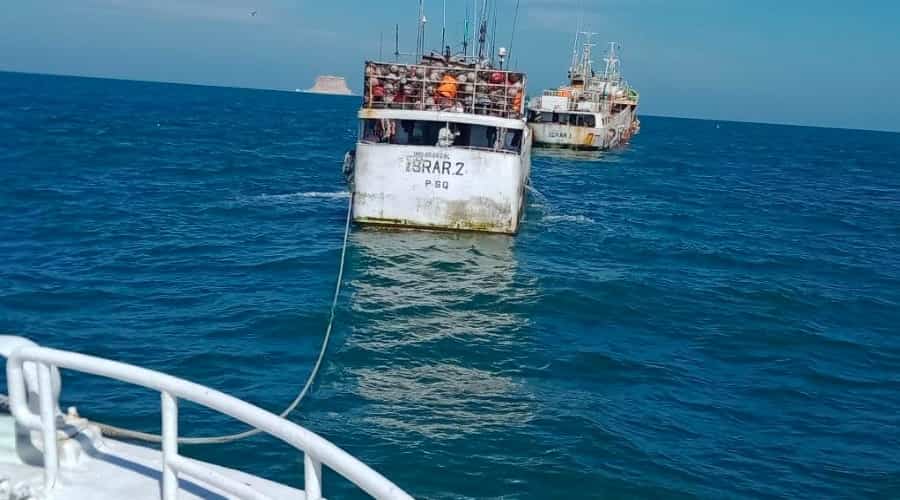 Max Schmid, COO of the EJF said,"We applaud Oman for their decision following our years of painstaking investigations into the fleet. We hope that Oman will be part of a larger movement to put an end to illegal fishing, and that more governments take the same step to ban such vessels. However, we need global and systematic transparency to be implemented across the whole sector if we hope to succeed in securing an end to the destruction of ocean ecosystems and human rights abuses at sea."
It is noteworthy that the Environmental Justice Foundation (EJF) is a non-governmental organization (NGO), founded in 2000  by Steve Trent and Juliet Williams that works to secure a world where natural habitats and environments can sustain, and be sustained by, the communities that depend upon them for their basic needs and livelihoods. It promotes global environmental justice, which it defines as "equal access to a secure and healthy environment for all, in a word where wildlife can thrive alongside humanity."
EJF exposes environmental crime and destruction and the connected threats to human rights, telling the stories of those at the frontlines, and takes local fights to the very heart of governments and business across the world to secure lasting, global change.