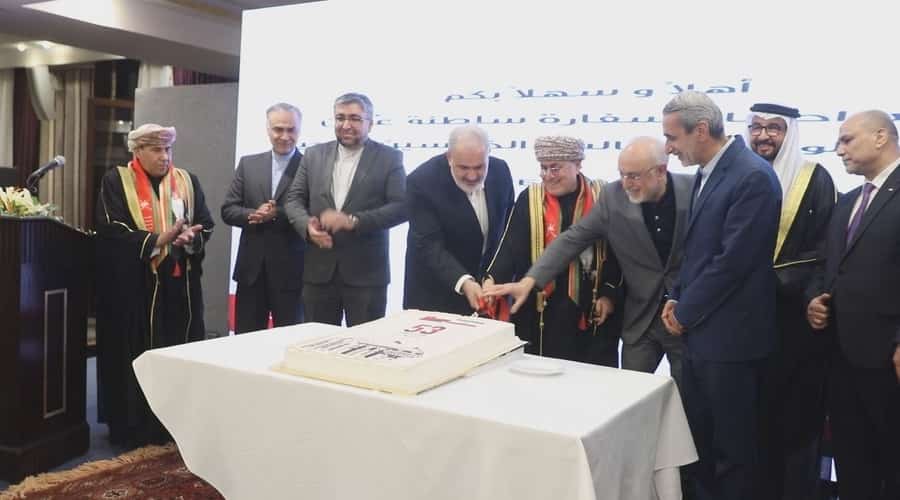 Tehran: His Excellency Ibrahim bin Ahmed Al-Muaini, Ambassador of the Sultanate of Oman to the Islamic Republic of Iran, held a reception on the occasion of the 53rd Glorious National Day.
The guests extended their congratulations to His Majesty Sultan Haitham bin Tarik on this glorious occasion, expressing their wishes for the Sultanate of Oman and its people for further progress, prosperity and development.
The reception was attended by Abbas Ali Abadi, Iranian Minister of Industry, Minerals and Trade, officials from Arab & foreign diplomatic missions, representatives of international organizations, military attachés accredited to Iran, academics, members of the press, intellectuals and businessmen.