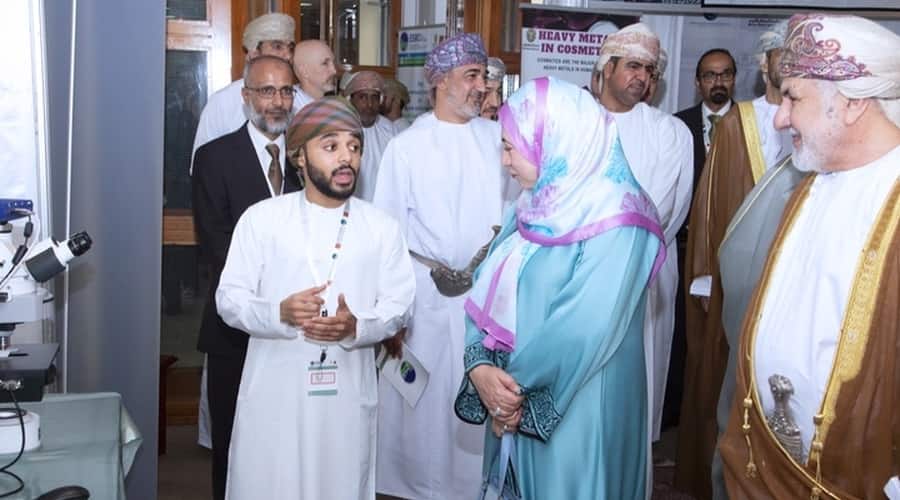 Muscat: Deliberations of the First International Conference on Earth Sciences and Energy Transition began at Sultan Qaboos University (SQU) today under the patronage of Dr. Rahma Ibrahim Al Mahrouqi, Minister of Higher Education, Research and Innovation.
The 5-day conference is organized by the SQU Earth Sciences Research Center in cooperation with the UNESCO chair for ophiolite studies.
As many as 162 researchers representing 26 countries are taking part in the accompanying exhibition.
The conference highlights the role of earth sciences and their importance in the transition to clean energy. It also underlines studies in this field, alternative energy types, and ways to combat carbon dioxide emissions.
The event discusses several topics, including hydrogen energy, thermal and solar energy, wind energy, water energy, energy waste and the environment, as well as the utilization and storage of carbon dioxide. – ONA