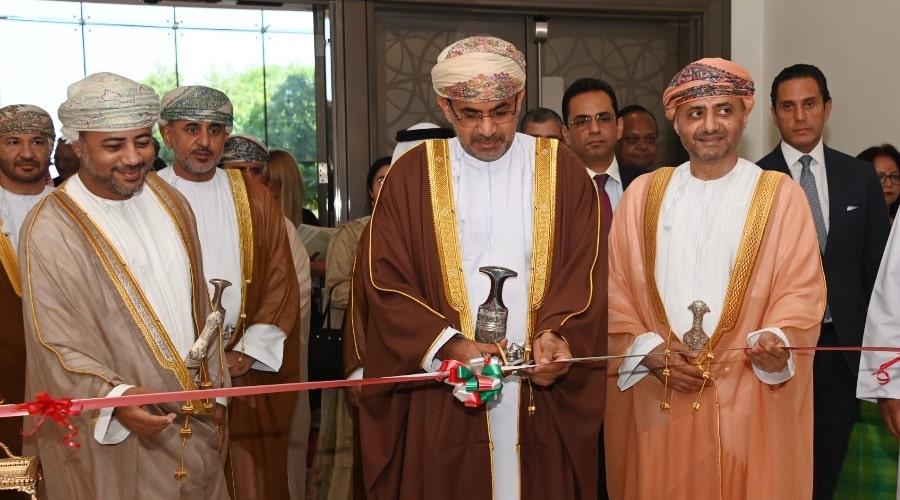 Muscat: The 16th edition of Oman Food and Hospitality Exhibition 2023 kicked off today, with the participation of 13 regional and international parties.
The three-day event showcases the latest developments and innovations in the field of food and hospitality, as well as Oman's local and international contributions to this sector.
Held at the Oman Convention and Exhibition Centre, the exhibition seeks to enhance communication, networking and cooperation opportunities, innovation and exchange of expertise in the food and hospitality sector.
In particular, the exhibition aims to enable the private sector to explore the latest technologies and international trademarks. Being a one-stop-shop for developments in the food and hospitality industry, the event offers an opportunity to establish new relations and strike commercial deals.
The exhibition is organized by the Ministry of Agriculture and Fisheries in cooperation with Oman Air, A'Saffa Foods company and Oman exhibitions organizing company "Connect".
The exhibition releases the latest offers in food and beverages, agriculture, fishing, food processing technologies, cooking equipment, hospitality, catering and café and restaurant solutions. It provides suitable grounds for cultural exchange and cooperation in the sectors of food industry, hospitality and tourism.
The exhibition's opening ceremony was held under the auspices of Dr. Saud Hamoud Al Habsi, Minister of Agriculture, Fisheries and Water Resources. -ONA