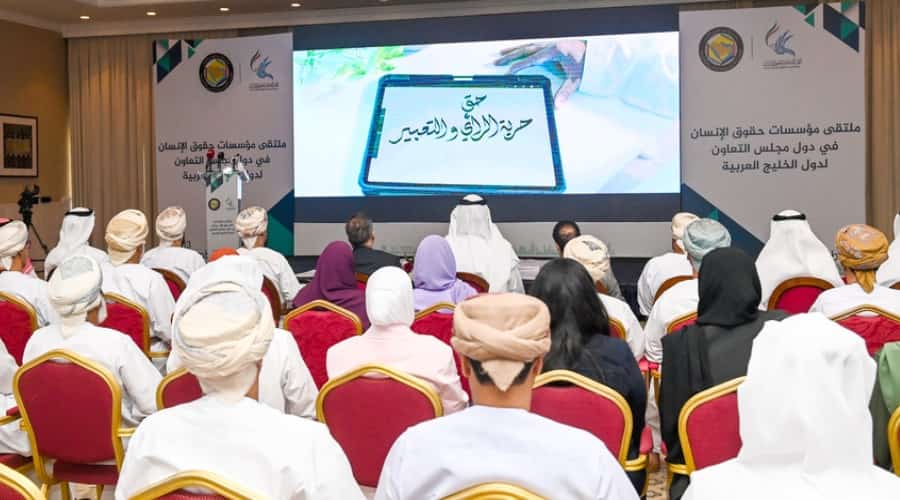 Muscat: Tasks of the GCC human rights institutions forum kicked off here today. The two-day forum is being organized by Oman Human Rights Commission (OHRC) in cooperation with the GCC Secretariat General.
The opening ceremony was held under the auspices of Sheikh Ghosn Hilal Al Alawi, Chairman of the State Audit Institution (SAI).
Sheikh Abdullah Shuwain Al Hosni, Chairman of the Oman Human Rights Commission (OHRC), said in a speech that the forum laid emphasis on joint action to realize the common goals of GCC human rights institutions and develop means and mechanisms necessary for that objective. The forum also explores the basic approaches of the United Nations in the field of human rights and Paris Principles and their implementation mechanisms.
The forum is being attended by representatives of the GCC Secretariat General, GCC human rights institutions, the Office of the United Nations High Commissioner for Human Rights, government departments and civil society institutions. – ONA