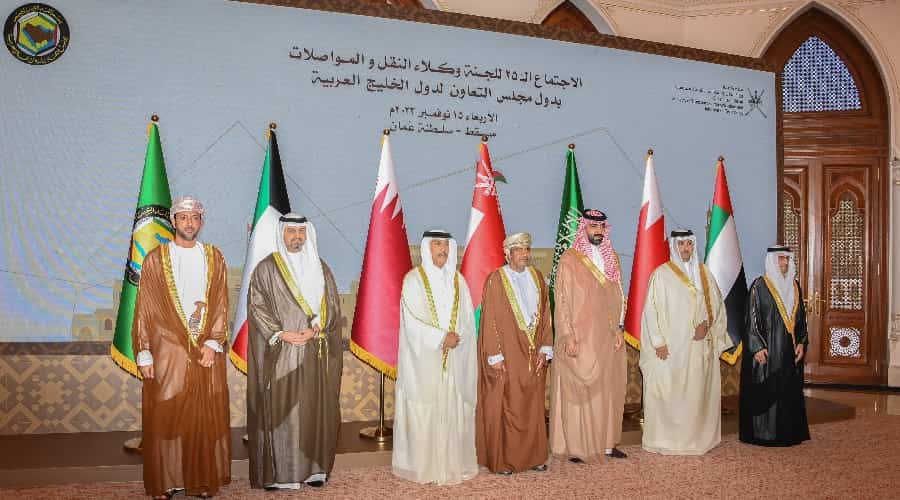 GCC Transport Undersecretaries hold 25th meeting, discuss railway project in Muscat
Muscat: The railway project figured high on the agenda of the Committee of GCC Undersecretaries of Transport and Communications, which held its 25th meeting in Muscat today under the chairmanship of the Sultanate of Oman.
Oman was represented at the meeting by the Ministry of Transport, Communications and Information Technology.
The meeting discussed the general framework of an agreement to this effect, with emphasis on setting a date for the implementation and operation of the project. Other topics discussed during the meeting included the protection of joint GCC projects, the GCC land transport strategy, executive regulations of the GCC law on the unified system for international land transport, the regulatory framework for conducting tests on vessels' ballast water and the participation of the GCC Secretariat General in the 28th International Conference of Parties to the Climate Change Accord.
Eng. Khamis Mohammed Al Shammakhi, Undersecretary of the Ministry of Transport, Communications and Information Technology for Transport, stressed the importance of joint GCC action to develop areas of transport and logistics by completing interconnection and encouraging private sector investments.
Al Shammakhi also underscored the significance of international cooperation, economic diversification, financial sustainability, labour market, employment, governance and the optimization of resources.
Al Shammakhi pointed out that the railway project and its services will spur economic growth and facilitate commercial exchange. In particular, the project will realize comprehensive interconnection between economic/industrial zones and the main ports in GCC states, he added. -ONA