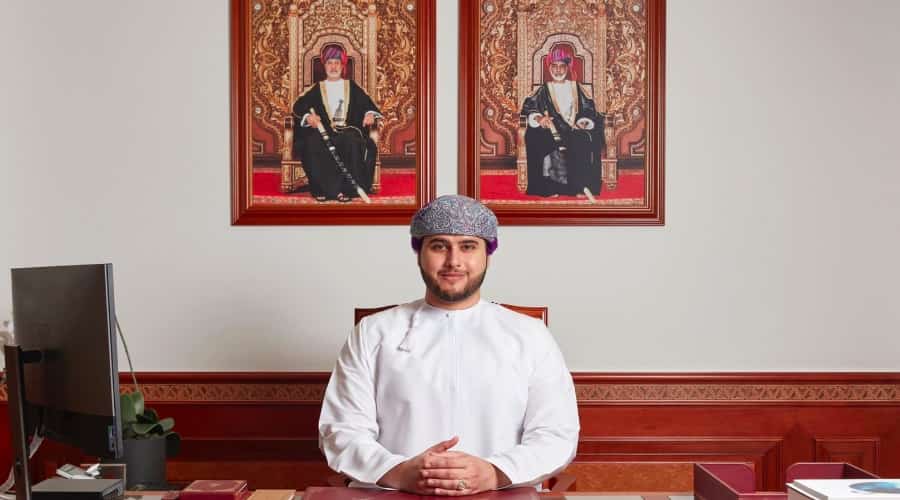 Muscat: Commissioned by His Majesty Sultan Haitham bin Tarik, His Highness Sayyid Bilarab bin Haitham bin Tarik Al Said will patronize the inauguration ceremony of the corner of the late Sultan Qaboos bin Said  in the Renaissance Hall at the National Museum tomorrow Thursday 12 May, 2022.
His Excellency Salim bin Mohammed Al Mahrouqi, Minister of Heritage and Tourism, Chairman of the Board of Trustees of the National Museum said that the opening of the Sultan Qaboos bin Said Corner represents an important addition that embodies a pivotal stage in the modern history of the Sultanate of Oman by displaying and introducing the immortal legacy of the late Sultan in appreciation and reverence for his achievements during the stages of the Renaissance on Over the course of five decades, it laid the foundations for the manifestations and results of comprehensive development in the Sultanate of Oman, which is now proceeding with steady and qualitative steps towards a brighter and more stable future under the leadership of His Majesty Sultan Haitham bin Tarik (may God protect and protect him).
His Excellency added that the Ministry of Heritage and Tourism plans, after this inauguration, to hold temporary exhibitions in a number of governorates, during which a number of additional holdings of the late Sultan will be displayed with the aim of linking the achievements of the Renaissance to the different dimensions of the late Sultan's personality.
The corner contains a selection of personal belongings and gifts dedicated to Sultan Qaboos bin Said bin Taimur, from the leaders of brotherly and friendly countries.