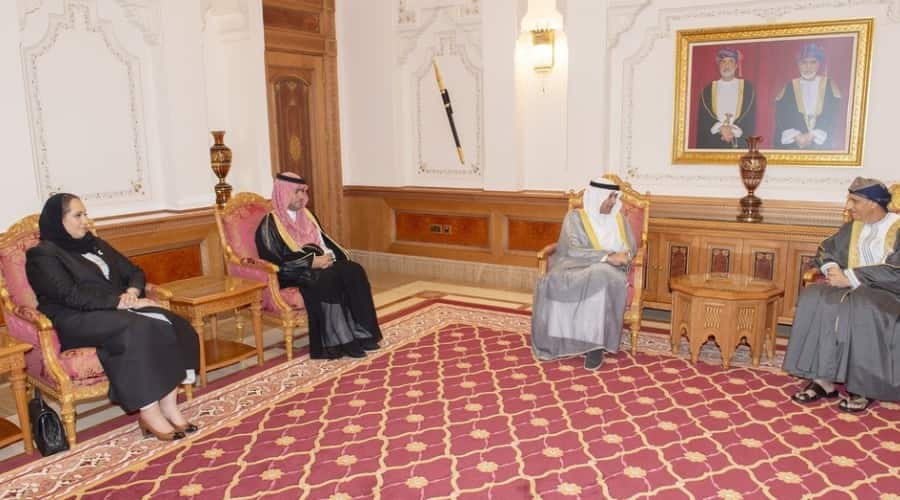 Muscat: HH Sayyid Fahd bin Mahmoud Al Said, Deputy Prime Minister for the Council of Ministers today received GCC ministers of housing who are taking part in the 21st meeting hosted by the Sultanate of Oman as the chair of the GCC current session.
After welcoming the ministers, HH Sayyid Fahd expressed appreciation of the Sultanate of Oman for the efforts exerted in the field of housing and urban planning targeting progress based on modern methods of construction with preservation of the architectural heritage. He underscored the importance of the GCC housing action plan and ways of its implementation in support of the GCC march and aspirations of its people towards better future.
Conversation during the meeting comprehensively reviewed major topics presented by the ministers at their meetings; the foremost of which exchanging experience, expertise and information among the GCC states, encouraging the signing of agreements with organizations specialized in the construction field in a manner that serves the housing sector, in addition to the necessity of benefiting from the manual on modern construction technologies among the GCC states.
On their turn, the GCC ministers of housing expressed their thanks for Oman's host of this meeting. They commended the constructive role undertaken by the Sultanate of Oman and its constant support for the success of the GCC march. The meeting was attended by Dr. Khalfan Said Al Shuaili, Minister of Housing and Urban Planning and Jassim Mohammed Al Budaiwi, GCC Secretary General. – ONA