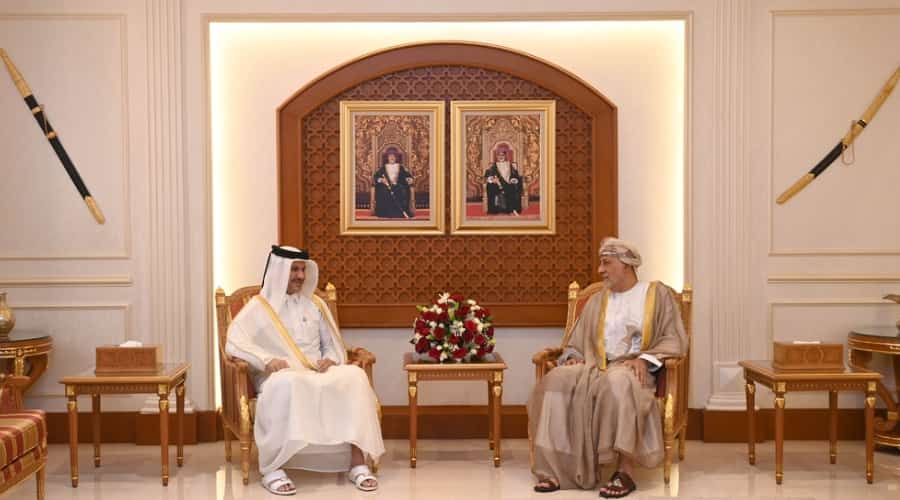 Muscat: Assigned by His Majesty Sultan Haitham bin Tarik, HH Sayyid Shihab bin Tarik Al Said, Deputy Prime Minister for Defence Affairs, received at his office at Al Murtafaa garrison (MAM) Sheikh Jassim bin Abdulrahman Al Thani, Ambassador of Qatar to the Sultanate of Oman, to bid him farewell at the end of his tour of duty in Oman.
HH Sayyid Shihab thanked the Ambassador for the efforts he exerted to enhance relations between Oman and Qatar.
For his part, the Qatari ambassador lauded the advanced status of bilateral relations between the Sultanate of Oman and the State of Qatar, wishing him continued success in his future missions.
The Qatari ambassador valued the high level of cooperation extended to him in Oman. – ONA