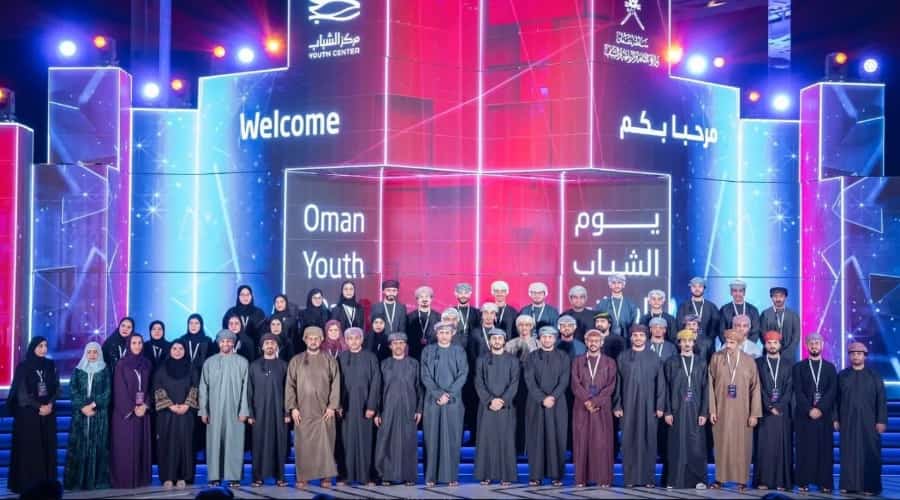 HH Sayyid Theyazin Presides Over Omani Youth Day Event at Al Mouj Walk, Muscat
Muscat: His Highness Sayyid Dhi Yazan bin Haitham Al Said, Minister of Culture, Sports and Youth, sponsored the Omani Youth Day event, which was held at Al Mouj Promenade Muscat, during which he honored the winners of the Youth Excellence Award in its fourth edition. The accompanying exhibition, whose activities will be available to the public until October 30, displays the "energies" experience that expresses today's youth, who have been shaped by the stories of their fathers and grandfathers as they explore themselves.
The exhibition screens also display pivotal figures who share inspiration with us in various artistic, cultural, sports, scientific, research and economic aspects. The event also witnessed the signing of 7 agreements, most notably the establishment of the Cultural and Youth Center project in the South Al Sharqiyah Governorate in the Wilayat of Sur.
A financing agreement was signed to establish the Youth Center in the South Al Sharqiyah Governorate in the Wilayat of Sur with the support of the Oman Liquefied Natural Gas Company, and the signing of an agreement to finance the establishment of the public library within the Cultural and Youth Center.