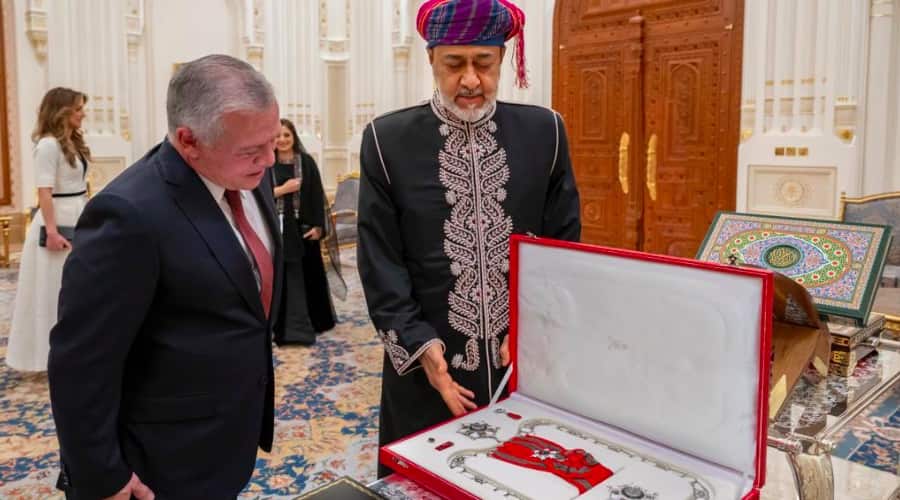 Muscat: His Majesty Sultan Haitham bin Tarik and King Abdullah II Ibn Al Hussein, King of the Hashemite Kingdom of Jordan exchanged orders and commemorative gifts at Al Alam Palace on the occasion of the King of Jordan Visit to the Sultanate of Oman
His Majesty the Sultan conferred the "Oman Civil Order First Class",  one of Oman's most lofty accolade, on King Abdullah II of the Hashemite Kingdom of Jordan, as a manifestation of the deep-rooted fraternal relations binding the two countries.
Meanwhile, King Abdullah II bestows the Order of the Bejewelled Grand Cordon of Al Nahda (Order of the Renaissance) on His Majesty the Sultan.
Then, His Majesty the Sultan presented a coveted Omani dagger as a commemorative gift to Jordan King Abdullah II, who reciprocated the gesture presenting His Majesty the Sultan with "Ahl Al-Bayt Holy Quran".