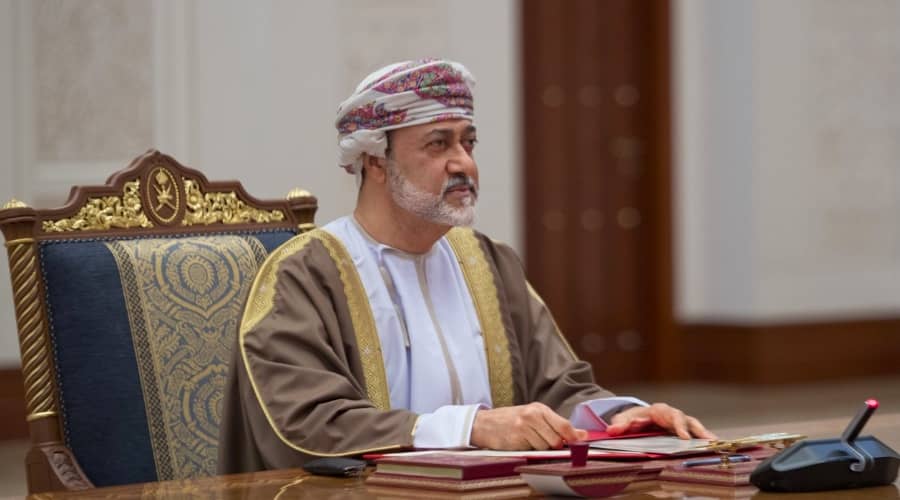 Muscat: His Majesty Sultan Haitham approves plan for economic stimulus
His Majesty Sultan Haitham bin Tarik  during his presidency this morning, the Council of Ministers meeting at the Al-Shamoukh Fort Al-Ameri Palace approves a plan for economic stimulus to achieve high growth rates as planned in Oman 2040 Vision.
His Majesty reviews the conditions of the national economy and what it was exposed to during the last period due to the low oil prices, which resulted in an increase in the fiscal deficit, high public debt and the impact of the measures taken to deal with the spread of the Corona pandemic at the beginning of last year.
As the Sultanate hastened to take many precautionary and preventive measures that cast a shadow on economic growth in general.
The economic stimulus plan includes many incentives, among them are incentives related to reducing taxes and fees for companies that will start their activities in 2021 in the sectors of economic diversification: industry, tourism, logistics, fisheries, agricultural and mining, and to reduce the income tax rate on small and medium enterprises for the years 2020 and 2021 in addition to To reduce the rental value in the Duqm Special Economic Zone.
The plan also includes reducing the rental value in the Special Economic Zone of Duqm and industrial zones until the end of 2022 and incentives for the business and investment environment, including facilitating business and granting residency for long periods to foreign investors in accordance with specific controls and conditions that will be announced later after completing their consideration by the Council of Ministers, in addition to incentives related to In the labor market to provide more job opportunities for our children, His Majesty expressed his concern for the steps taken by the concerned authorities to deal with the developments of the labor market.