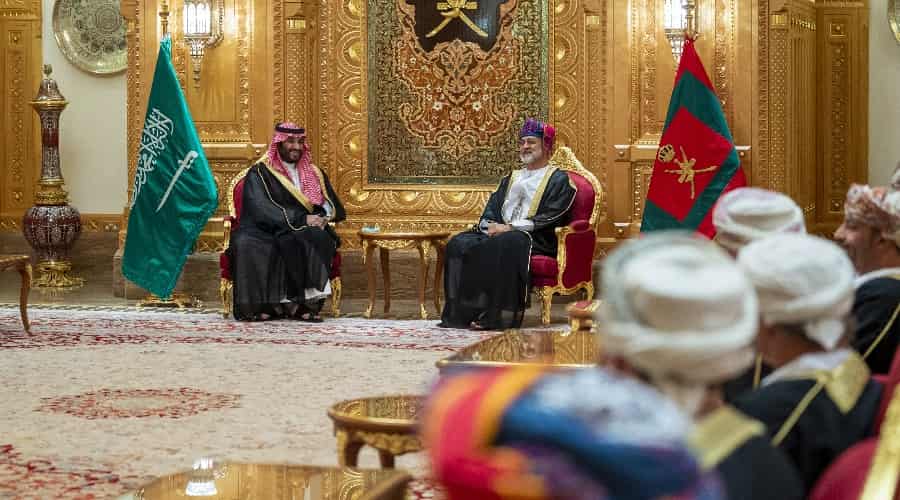 Muscat (ONA): His Majesty Sultan Haitham bin Tarik hosted an official luncheon in honour of HRH Prince Mohammed bin Salman Al Saud, Crown Prince, Deputy Prime Minister and Minister of Defense in the Kingdom of Saudi Arabia (KSA) on the occasion of his visit to the Sultanate of Oman.
Prior to the Luncheon, His Majesty the Sultan conferred on HRH Prince Mohammed bin Salman the Oman Civil Order – 1st Class, deemed the loftiest Omani medal allocated for kings, heads of state, crown princes and heads of government whose countries share special relations with the Sultanate of Oman.
The Luncheon was attended by members of the Royal Family, Chairmen of the State Council and Shura Council, as well as some ministers. It was also attended by the official delegation accompanying the Saudi Crown Prince.