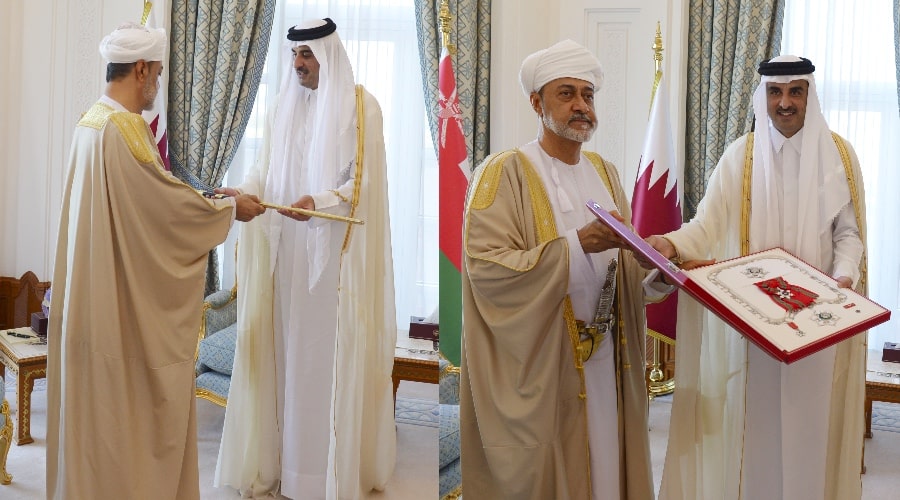 Muscat: His Majesty Sultan Haitham Bin Tarik and Sheikh Tamim bin Hamad Al Thani, Emir of Qatar exchanged orders at the Amiri Diwan in the Qatar's capital, Doha on Monday afternoon.
His Majesty the Sultan conferred the Oman Civil Order "First Class" on Sheikh Tamim bin Hamad Al Thani, Emir of Qatar. The oder is considered one of the loftiest Omani orders, which is conferred on kings and presidents whose countries are bound by distinguished relations with the Sultanate of Oman.
Meanwhile, The Amir HH Sheikh Tamim bin Hamad Al Thani the Emir of Qatar conferred on His Majesty the Sultan the "Sword of the founder Sheikh Jassim bin Mohammed bin Thani", the highest Qatari order, at the Amiri Diwan on Monday reflecting the fraternal ties between the people of Qatar and Oman, the founder's Sword is the highest Qatar order that are presented to kings, princes and heads of state.
The ceremony was attended by senior officials from both sides.