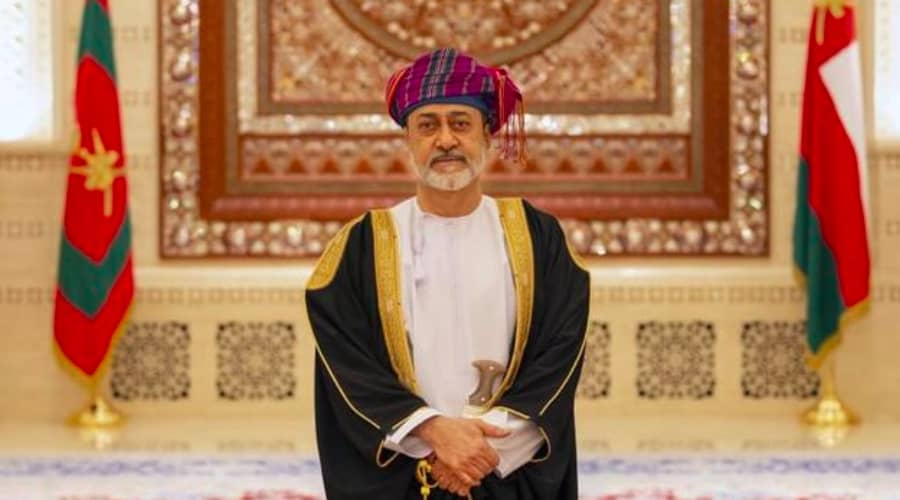 Muscat: His Excellency Dr. Ahmed Al-Saeedi, Minister of Health, said that His Majesty Sultan Haitham bin Tariq, may God protect him, was directed to study the extent of the Dhofar Governorate's need to establish a field hospital.
His Excellency added that His Majesty is following the developments of this pandemic, both at the national level and at the level of the Dhofar Governorate, and added that his visit to Dhofar comes from His Majesty's directives to study the feasibility of the need for a field hospital there.
In a statement to Oman News Agency and Sultanate of Oman TV, His Excellency explained that a specialized technical team confirmed that there are enough beds to accommodate Covid 19 patients, and that the hospital's need at the present time is represented by some medical equipment and personnel.
In his statement, the Minister of Health said: "Ventilators are available and there was no shortage in them, whether in Dhofar Governorate or any other governorate, and testing solutions are sufficiently available and there is one type distributed to all governorates. .
He added: There are currently more than 3170 vaccination doses in the Governorate of Dhofar, calling for the need to exhaust the quantity as soon as possible for the targeted groups of health sector workers and the target age groups.
The Minister of Health confirmed that the turnout for vaccination in Dhofar Governorate is the lowest than in other governorates due to rumors on social media.
For his part, His Excellency Sayyid Muhammad bin Sultan Al Busaidi, Minister of State and Governor of Dhofar, stated in a statement that one of the reasons for the increase in the number of cases of Coronavirus Covid 19 in the governorate is failure to adhere to precautionary measures such as gatherings of all forms and various social occasions and not to wear masks, especially among young people. – ONA