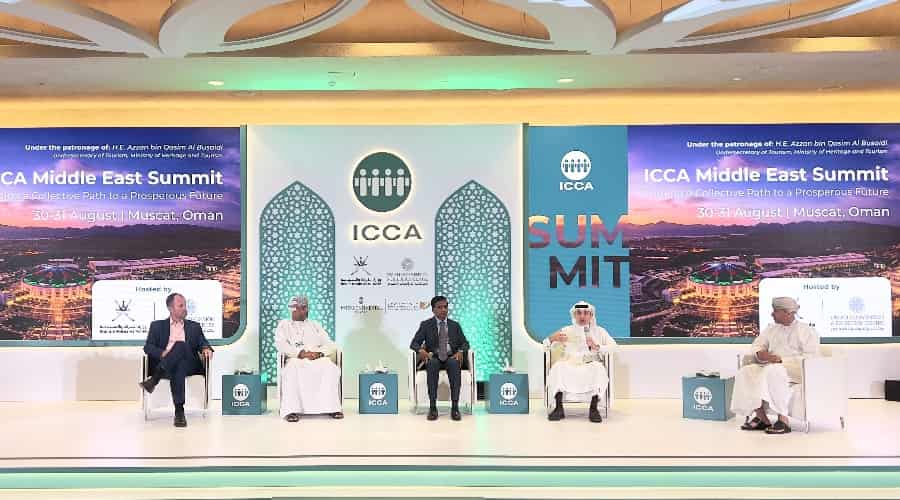 Muscat: The Middle East version of the International Congress and Convention Association's (ICCA) meeting, hosted by the Sultanate of Oman, kicked off at Oman Convention and Exhibition Centre in Muscat today.
At the two-day event, held under the theme of "Forging a Collective Path to a Prosperous Future", Oman is represented by the Ministry of Heritage and Tourism. More than 120 local and regional experts are taking part in the meeting.
By showcasing successful experiences and future thinking about the conference sector, the summit explores various opportunities and paves the way for startups to learn about this sector. The meeting focuses on the unexploited potential of emerging investment destinations and means of expanding the scope of entrepreneurship. It also outlines the economic impact and revenues gained from the conference tourism sector.
Khalid Waleed Al Zedjali, Director of Oman Office of Conferences at the Ministry of Heritage and Tourism, said that Oman's hosting of this meeting underscores the country's keenness on establishing a high-level sector for hosting events. Oman is looking forward to developing the conference sector locally and regionally and forging strong partnership with the ICCA, he added.
For his part, Eng. Said Salim Al Shanfari, CEO of Oman Convention and Exhibition Centre, said that Oman has developed proper infrastructure to attract event tourism. An example of this infrastructure is Oman Convention and Exhibition Centre, which provides spacious grounds and large halls fully equipped to host high-level events, he added. The meeting was held under the auspices of Azzan Qassim Al Busaidi, Undersecretary of the Ministry of Heritage and Tourism for Tourism.