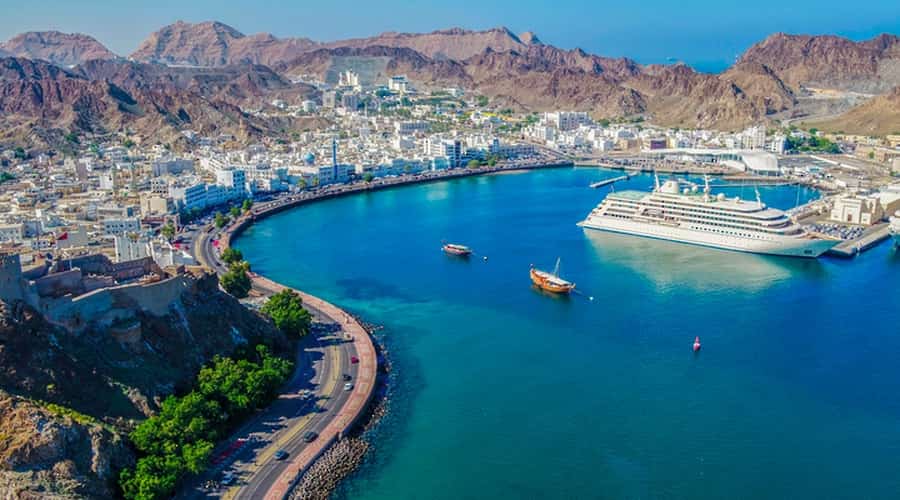 Muscat: The International Monetary Fund (IMF) has published the Oman Staff Report for the 2022 Article IV Consultations after the approval of the IMF Executive Board, following the conclusions of the IMF staff visit.
In the report, the IMF commended COVID-19 containment measures and the substantial efforts and policy actions taken to foster health and economic recovery, which have yielded tangible results and supported economic recovery.
The IMF also noted that ongoing increased oil revenues, accelerated implementation of approved measures in line with Oman Vision 2040, and attracting investment projects will contribute towards enhancing the fiscal performance of the Sultanate of Oman.
The oil price outlook, which is expected to remain relatively elevated, planned investment, together with structural reforms are expected to strengthen the growth of the non-hydrocarbon sector.
The IMF noted that overall GDP growth rebounded from -3.2 percent in 2020 to 3 percent in 2021, and is projected at 4.3 percent in 2022.
The rebounding economic activity and high global inflationary pressures are expected to push up average inflation to 3 percent 2022, which is expected to decrease to 2.5 percent in 2023. This is despite the foreseen risk of a short-term economic recession due to the current global geopolitical situation and its impact on the global economy and oil prices, in addition to the possibility of a renewed flare-up of Covid-19 infections and the increased inflationary pressures from higher global food and energy prices.
The report also noted that implementation of fiscal consolidation measures under the Medium-Term Fiscal Plan (MTFP), alongside the increase in oil prices, have significantly improved the fiscal balance and the balance of payments.
Fiscal balance to GDP rebounded from a deficit of -9.9 percent in 2020 to -3.2 percent in 2021, and is expected to turn to a surplus of approximately 5.3 percent in 2022, and to continue in a surplus over the medium term. Government debt declined to 62.9 percent of GDP in 2021 and is expected to further decline to 43.7 percent of GDP in 2022.
The exchange rate peg remains appropriate. The IMF report noted that the peg has provided a credible monetary anchor, helping to deliver low and stable inflation.
The report also noted that moving forward, strengthening current coordination between fiscal and monetary policy, improved liquidity management, and deeper financial markets could improve the government's capacity to conduct a more independent monetary policy. Banking system risks, meanwhile, remain low due to the Central Bank of Oman's (CBO) prudent oversight and efforts to strengthen regulatory frameworks.
Accelerated reforms implementation, under Vision 2040, is of utmost importance to sustain growth. This entails ongoing efforts to strengthen the social safety net, which would facilitate reforms to improve labour market flexibility. Advancing state-owned enterprises (SOEs) reforms and upgrading labour force skills should also be prioritized to promote competition and stimulate the private sector. – ONA