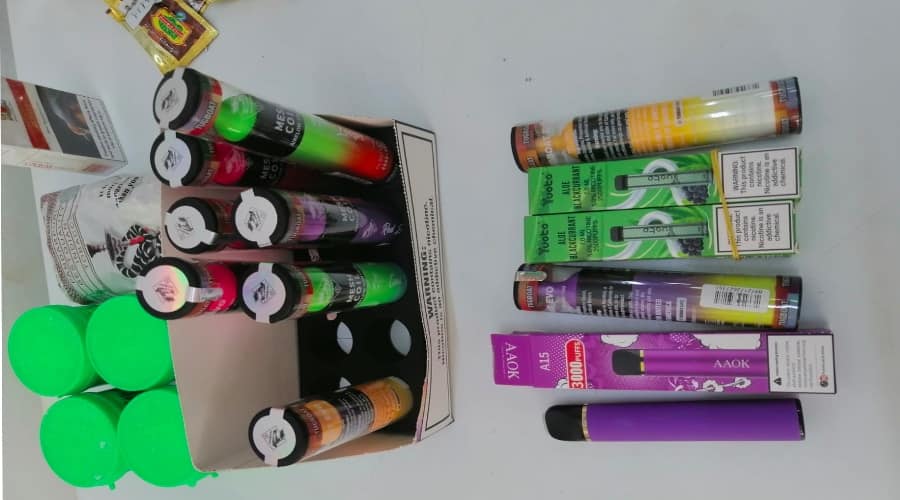 The General Directorate of Consumer Protection in North Al Batinah Governorate managed to seize quantities of electronic cigarettes and smokeless chewing tobacco in the wilayats of Sohar and Al Khaboura, as part of the efforts made by the Consumer Protection Authority represented by its various directorates and departments in various governorates to combat the spread of prohibited substances that have an impact on the health and safety of the individual and society.
The details are summed up in the fact that, during their field visits to shops and markets in the two states, the judicial control officers noticed that many consumers frequented local specialized shops to sell foodstuffs, which aroused their suspicion and prompted them to search the entire shop, which resulted in the seizure of (35) electronic cigarettes and (44) ) A bag of non-smoked chewing tobacco, and accordingly, the seized quantities were confiscated in preparation for their destruction after completing the legal procedures, and seizure reports were issued with the facts, which is in violation of Resolution No. (698/2015 AD) regarding the ban on the circulation of electronic cigarettes and hookahs, and Resolution No. (256/ 2015) regarding the ban on the circulation of chewing (non-smoking) tobacco.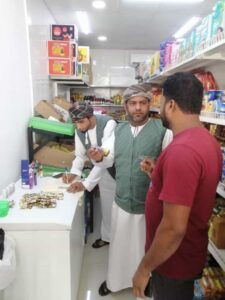 The authority assures that it will spare no effort in following up and monitoring the markets and controlling everything that might harm the health and safety of consumers or detract from their rights, and take legal measures against violators.