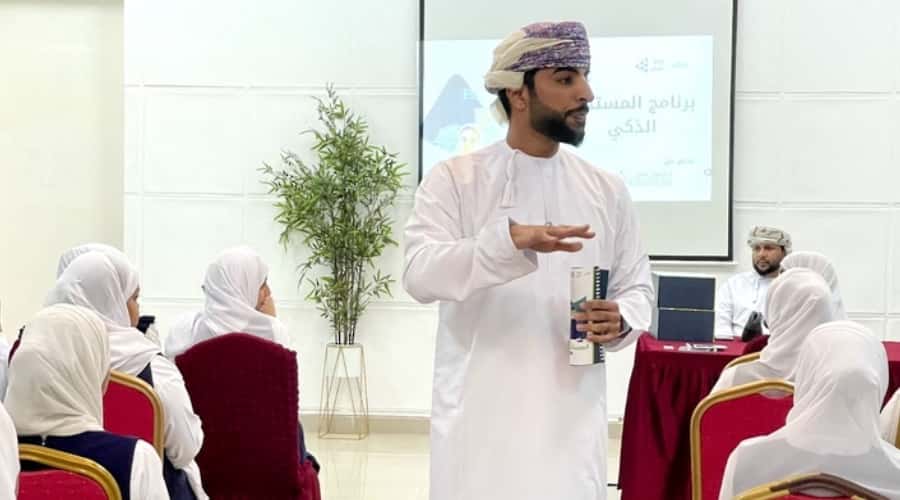 Salalah: INJAZ Oman concluded the awareness campaign with the programs and competitions it offers to school students in the Dhofar Governorate in the field of entrepreneurship and financial culture. It continued for 4 days in a number of public and private schools.
Abdul Karim bin Ahmed Al-Mushaikhi, Assistant Director of the Department of Vocational Guidance and Student Guidance for Vocational Guidance and Guidance at Dhofar Education, said: The program comes within the framework of the Ministry of Education's keenness to provide students with knowledge and skills in various ways and methods, including cooperation with government and private institutions to implement training programs for students in the field of education, entrepreneurship. Students interacted during the training sessions by presenting entrepreneurial ideas in the field of establishing student companies in schools.
Khaled bin Ahmed Al-Hadrami, an entrepreneurship specialist at the Career Guidance and Student Guidance Center at the Ministry of Education, pointed out the importance of continuing to provide these training programs. Because of its role in enhancing the culture of entrepreneurship and entrepreneurial work skills among young people, which targeted about 1,000 male and female students in 8 public and private schools.