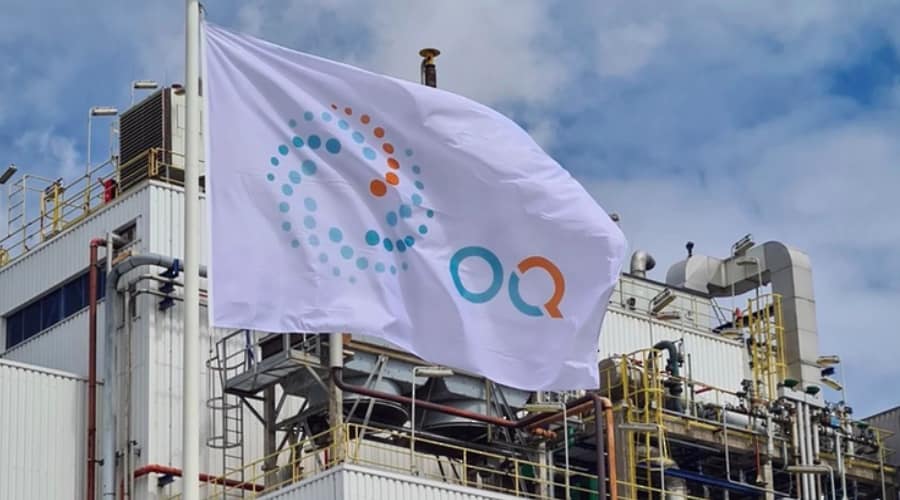 More than $10 billion investments by OQ and its partners in Duqm
Duqm: OQ, the global integrated energy group, in collaboration with its partners, has made investments surpassing$10 billionin Duqm. This significant contribution is part of their commitment to leveraging Oman's abundant resources, endorsing the government's economic diversification initiatives, and attracting foreign investments.
These investments encompass several major projects. The Duqm Refinery stands out as a joint enterprise between OQ and Kuwait Petroleum International. Additionally, OQ has invested in the Marafiq Company, collaborating with Thailand's Gulf Energy Development Company. Another notable investment is the Ras Markaz Oil Storage Terminal, operated by the Oman Tank Terminal Company (OTTCO). Moreover, OQ invested heavily in the gas supply project from Fahud to Duqm.
Hilal Ali Al Kharusi, Chief Executive Officer for Commercial and Downstream at OQ, elaborated, "These investments are a reflection of the government's plans to enhance its economic diversification strategies in alignment with Oman Vision 2040. This vision emphasises the optimal utilisation of Oman's natural resources and the promotion of sustainable development. Furthermore, such investments mark a significant transformation for the industrial sector, contributing immense value to the downstream industries within the Sultanate of Oman."
He added to Oman News Agency (ONA) that most of these projects have been successful, with their construction phases completed and now operational, producing and exporting beyond the borders of the Sultanate of Oman, noting that the Duqm Refinery is nearing commercial operation, with its trial run reaching advanced stages. The first shipments of high-quality diesel, meeting global standards, have already been exported.
As for the Ras Markaz project executed by OTTCO in Al Wusta Governorate, Al Kharusi said: "This project is distinguished by its strategic location that links Asian and African markets. The project received 10 shipments of crude oil to date since its commissioning in January 2023, to secure the needs of the Duqm Refinery after connecting it with Ras Markaz terminal through an 80-kilometre pipeline. 8 crude oil storage tanks have been built at Ras Markaz to store and supply the crude oil for Duqm Refinery."
He further explained that the project aims to store and blend all types of crude oil in large quantities, leveraging its robust infrastructure capable of meeting both local and global market needs.
The initial phase of the project spans 10 square kilometres and has a capacity to hold about 26.7 million barrels. However, with a grand total of 40 square kilometres allocated for its full development, the site is poised to accommodate up to 200 million barrels of oil. As investor demand escalates, the company is committed to expanding its storage capabilities accordingly.
Discussing the role of Marafiq company in the Duqm Economic Zone, Al Kharusi pointed out that Marafiq stands as a pivotal provider of essential infrastructure and services. This encompasses vital utilities such as electricity, water and sewage treatment. Elaborating on this, he said that the company has successfully completed the development of a power and water plant with an impressive production capacity of up to 326 megawatts of power and 36,000 cubic metres of water daily.
Al Kharusi explained that among OQ's significant investments is a project focused on the Duqm gas supply station and the pipeline infrastructure, primed for future developments in the area. These pipelines, specifically 32 and 18 inches in diameter, are equipped with state-of-the-art automated control systems.
This integration covers the entire range, from the station itself to the control room, measuring stations, and the pipeline facilities. Expanding on the project's capacities, Al Kharusi detailed that the new pipeline, stretching 221 km and with a diameter of 36 inches, has a formidable throughput of 25 million cubic metres per day. – ONA