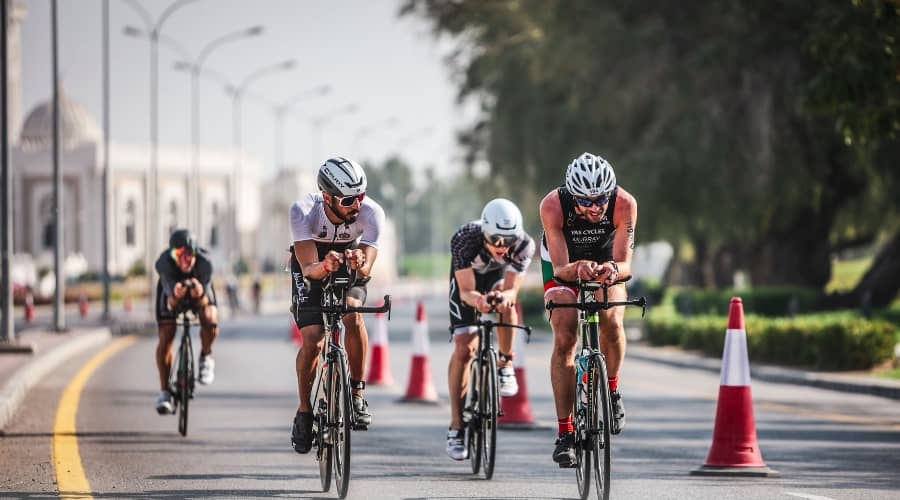 Muscat: The 2023 Ironman 70.3 triathlon, hosted by the Sultanate of Oman, represented by the Ministry of Heritage and Tourism, will kick off tomorrow (Thursday).
The opening ceremony will be held under the auspices of Basil Ahmed Al Rowas, Undersecretary of the Ministry of Culture, Sports and Youth for Sports and Youth.
This came during a press conference held here today.
After the opening ceremony, the race will kick off from Muscat's Shatti Al Qurum (Qurum Beach).
The Ironman 70.3 triathlon takes athletes through some of the capital city's most spectacular scenery – via a 1.9 km (1.2 mile) swim race, 90 km (56 mile) road bike race, and final 21.1 km (13.1 mile) run – for a total race distance of 113 km, or "70.3" miles.
In the lead up to the event, Saleh Ali Al Khayfi, Director of Events of the Ministry of Heritage and Tourism said "For the Sultanate of Oman, this globally-recognized triathlon event serves to further enhance the country's reputation as a premier host destination for regional and international sporting events, as well as for outdoor and adventure tourism activities of all kinds. It also serves to showcase the rich cultural beauty and modern infrastructure that Oman's capital Muscat is renowned for."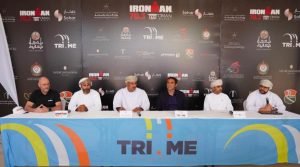 The 2023 Ironman 70.3 Oman Muscat route will entail a swim in the Sea of Oman waters off Shatti Al Qurum, followed by a bike and run route that will take athletes through Muscat's magnificent urban settings and historic Old Quarter, as well as through the spectacular mountain and desert terrain surrounding the capital. In addition, the route will track its way past many of the capital's tourism highlights – including the Muttrah Corniche and Souq, Al Alam Palace, Royal Opera House Muscat (ROHM), and the Sultan Qaboos Grand Mosque.