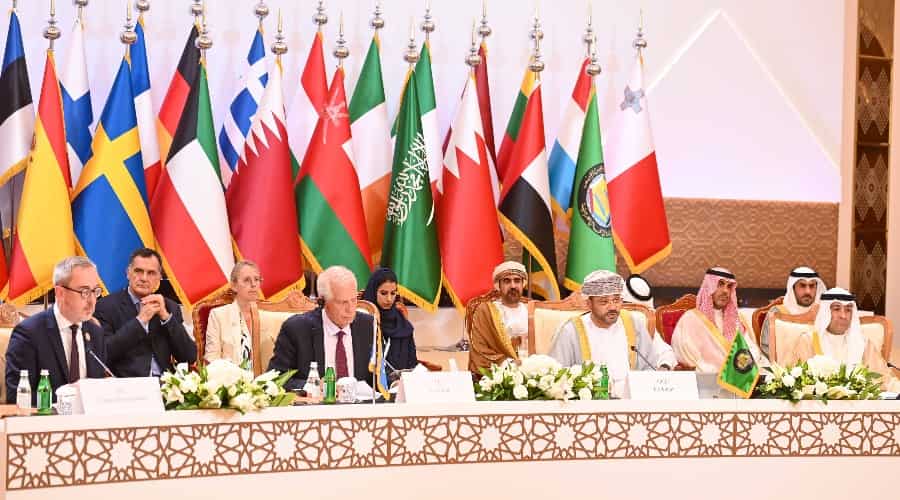 Muscat: 27th GCC-EU Joint Council and Ministerial Meeting Kicks off at Al Bustan Palace Hotel in Muscat on Tuesday 10 Oct 2023 
Sayyid Badr Hamad Al Busaidi, Foreign minister who addressed the developments in regarding the Palestinian-Israeli issue.
He called for an immediate ceasefire, the release of prisoners from all parties, adherence to international and humanitarian laws, and resolving the suffering of the Palestinians. 
Josep Borrell, High Representative of the European Union (EU) for Foreign Affairs and Security Policy, Vice-President ofthe European Commission underscored in his speech the importance of discussing the partnership between the GCC and the EU for the prosperity and stability of the two regions due to the profound impact this partnership can have on the international arena.
"He stated that this meeting comes at a time when the world is witnessing tragic moments in the history of the Middle East with the escalation of violence between the Palestinians and Israelis and the implications resulting from this escalation on the possibility of the two peoples living side by side in peace and security."