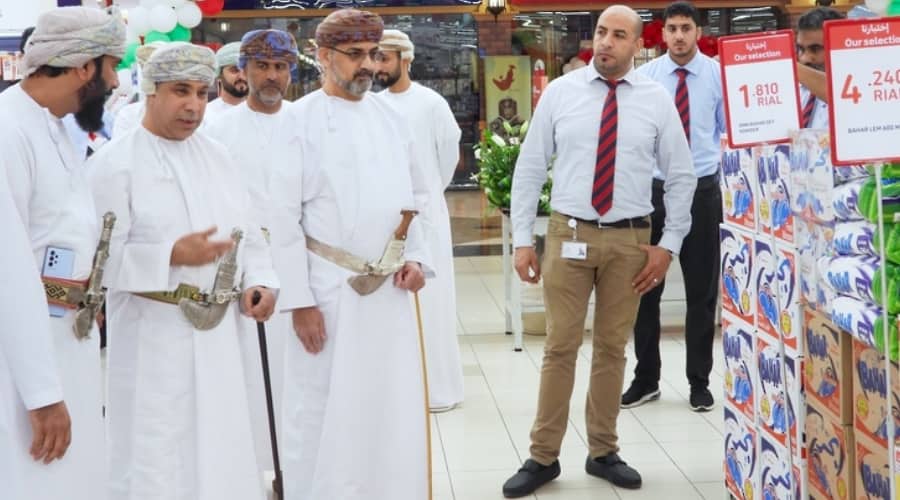 Sohar: The "Made in Oman" campaign has been launched in one of the commercial centers in Sohar, North Al Batinah Governorate to support Omani products and SMEs.
The Ministry of Commerce Industry and Investment Promotion launched the "Made in Oman" campaign in one of the commercial centers in the Wilayat of Sohar in the Al Batinah North Governorate.
The inauguration was held under the patronage of His Excellency Sheikh Dr. Saif bin Muhanna Al Hinai, Governor of Sohar.
The corner included many food and consumer products, luxuries, household products, and other Omani industries.
The campaign includes a number of commercial centers in all the wilayats of North Al Batinah Governorate, in cooperation with the Oman Chamber of Commerce and Industry (OCCI), the Small and Medium Enterprises Development Authority, and Madayn.
The campaign aims to enhance community awareness of the importance of purchasing products of Omani origin, support Omani producers and exporters, draw attention to the quality of Omani products, support Omani small and medium enterprises, and encourage manufacturers and service providers.