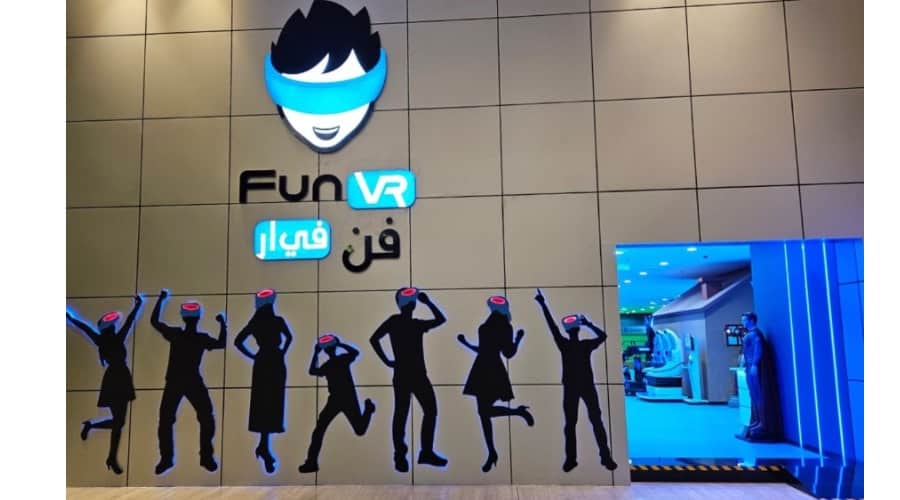 Muscat: Mall of Muscat, Oman's premium shopping and leisure destination, has launched Fun VR, Oman's premier Virtual Reality Gaming Arena to become the market leader in the Sultanate of Oman for fun and entertainment activities. In addition to the existing entertainment options such as Oman Aquarium, Fabyland, Extreme Zone, Novo Cinemas etc, at Fun VR now, avid gamers can delve into alternate virtual universes using cutting-edge VR technology. Whether playing alone or competing with friends and family, exciting games are available for them to indulge in.
One of the largest virtual reality experience venue in Oman, Fun VR at Mall of Muscat aims to redefine the boundaries of immersive entertainment and interactive exploration for gamers and enthusiasts alike. With this new opening, gamers can discover a world of art and adventure in virtual reality, making visits to Mall of Muscat an even more enriching experience filled with fun, entertainment and exploration.
A spokesperson for Mall of Muscat said, "As a focal point for the community, Mall of Muscat is pleased to announce the introduction of Fun VR, offering a wide range of state of the art immersive experiences. Moreover, recognising the desire for families and friends to engage in meaningful interactions, we are constantly looking to enhance our fun quotient at the mall, we extend an invitation to one and all to explore Fun VR's comprehensive array of both fun and entertaining virtual activities."
Fun VR functions with the goal of rendering virtual reality experiences that are user-friendly and engaging. Irrespective of one's familiarity with technology or virtual reality, the selection of games and specially crafted environment at Fun VR make it accessible and thrilling for individuals across all age groups.
With an impressive array of 240+ brands spanning across fashion, lifestyle, sports, and electronics, Mall of Muscat offers an unparalleled shopping and entertainment experience in the Sultanate of Oman.
About Mall of Muscat
Located in Mabela, in close proximity to the Muscat International Airport, Mall of Muscat beckons with its charm. Boasting an expansive collection of 240+ brands that span fashion, lifestyle, sports, and electronics, this retail haven occupies an impressive 200,000-square-meter expanse, generously adorned with over 3000 parking spaces. Within its precincts lies a treasure trove of family-friendly attractions, designed to delight all members of the household. Specifically catering to the young audience, the Mall also features specialized kids' outlets all dedicated to ensuring children's boundless entertainment. The Mall boasts an impressive lineup of anchor tenants that serve as its pillars of attraction. Among these prominent establishments are the Oman Aquarium, Lulu, Debenhams, Matalan, Homes R Us, Centrepoint Max, R&B, Fabyland, Xtreme Zone, Red Tag, Riva, Family Outlet, Victoria's Secret and Novo Cinemas – all contributing to an unparalleled shopping and leisure experience. When it comes to indulging the palate, the Mall presents an array of exquisite dining options. Renowned names like Starbucks, Costa, Gloria Jeans, Cinnabon, Pappa Roti, McDonalds, KFC, and Charleys among others, ensure that visitors can savour an exquisite range of culinary delights that cater to various tastes and preferences.